Fully Online Bachelor's Programs
Our online undergraduate majors are designed to educate and inspire—while preparing you for a rewarding future.
Combine your academic passions with a deep sense of purpose, and define who you are as a leader.
Our current online bachelor's degrees include:
Your previous education and real-world experiences have value at Simmons and count toward your degree—so you won't be starting from the beginning. We accept up to 96 transfer credits and also offer credit for life experience. Connect with an admission counselor at [email protected] or 1-855-963-1592 to learn more about our transfer policies.
Simmons is a dynamic community with students from all walks of life. Designed with diversity in mind, our online undergraduate programs are attainable and geared towards student success for a range of lifestyles. No matter where your educational journey began, our fully online undergraduate program will help you define yourself as a leader and shape an extraordinary future.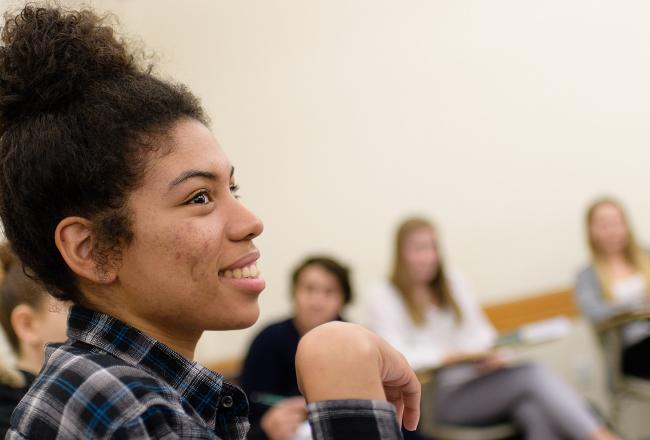 Complete Your Undergraduate Education at Simmons
As an adult learner or transfer student in our fully online undergraduate program, you'll enjoy a fulfilling educational experience that connects you to our values-driven community from wherever you are.