Courses
PLAN brings the Simmons principles and values into the present day.
Get ready to think big
Simmons PLAN(Purpose Leadership ActioN) prepares each student to become their own kind of leader. You'll customize a program to meet your goals.
Through the Boston Course, the Leadership Course and Learning Communities, our students will engage with the city of Boston, develop their own understanding of leadership, engage in integrative learning across academic disciplines, and design key components of their course of study.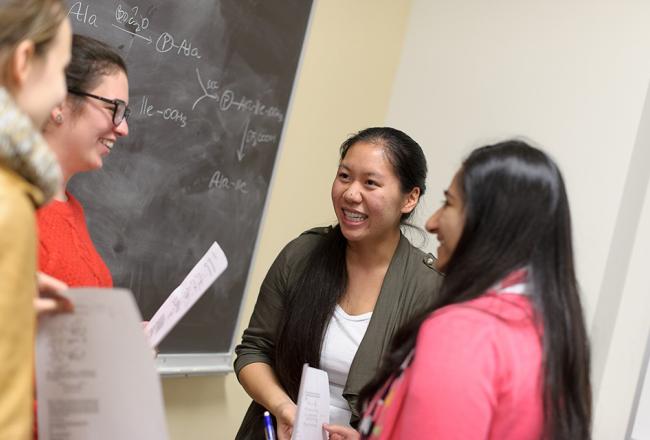 Essential Capabilities
You'll work closely with your advisor to choose courses that fit the University requirements — but also inspire and challenge you.
Essential Capabilities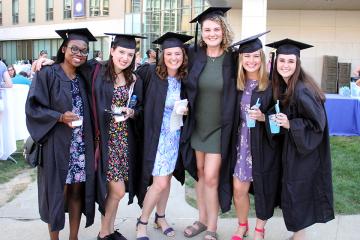 Graduating seniors share their favorite memories from Simmons! Multicultural Center Ribbon Cutting Cutting the ribbon at the grand opening of the Multicultural Center and realizing Simmons is on a journey towards equity. This moment definitely made me proud to be...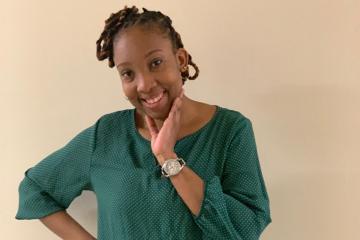 Dix Scholar, Sheena Pennie '23 tells us what inspired her to return to school for nursing and her advice for other adult learners. Why did you decide to attend Simmons? I decided on Simmons because it's a women's undergraduate education...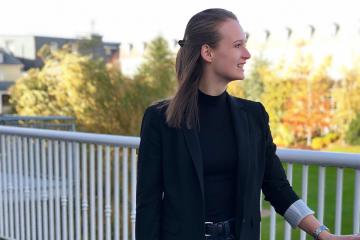 Sophie Flynn '20 discusses her internships and gives valuable advice for going after big opportunities. Can you tell us about your co-op at Biogen? What were your duties? At my previous full-time co-op with Biogen, I joined the Organization Effectiveness...
What made you choose your program at Simmons? I really loved all of the faculty I spoke with when I was touring, and how student-focused the programs are. Every faculty member I spoke with, or have worked with in my...
We caught up with Christina about her time at Simmons and how studying abroad changed her life. Why did you decide to come to Simmons? Initially, I just knew that I wanted to be in Boston. I met with Simmons...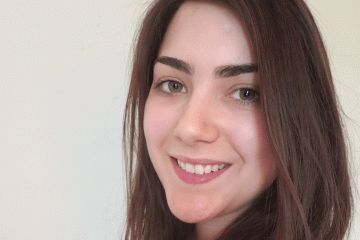 Dix Scholar, Amy Worth '19 on her learning experiences beyond the classroom. What does it mean to be a Dix Scholar? The Dorothea Lynde Dix Scholars Program is for women over the age of 24 or for women pursuing a...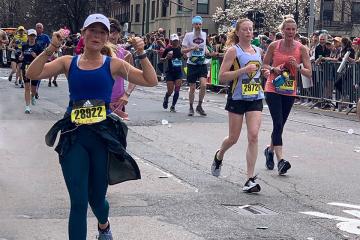 We caught up with Ella about training for the Boston Marathon and how she learned to believe in herself. What made you want to study nursing? Growing up I had a lot of nurses in my family, including my mom,...
Simmons undergrads get early career experience with for-credit internships. On the ground experience is vital for success — to ensure this, School of Business students are required to engage in an internship, and given the perfect opportunity to do so....