Courses
PLAN brings the Simmons principles and values into the present day.
Get ready to think big
Simmons PLAN(Purpose Leadership ActioN) prepares each student to become their own kind of leader. You'll customize a program to meet your goals.
Through the Boston Course, the Leadership Course and Learning Communities, our students will engage with the city of Boston, develop their own understanding of leadership, engage in integrative learning across academic disciplines, and design key components of their course of study.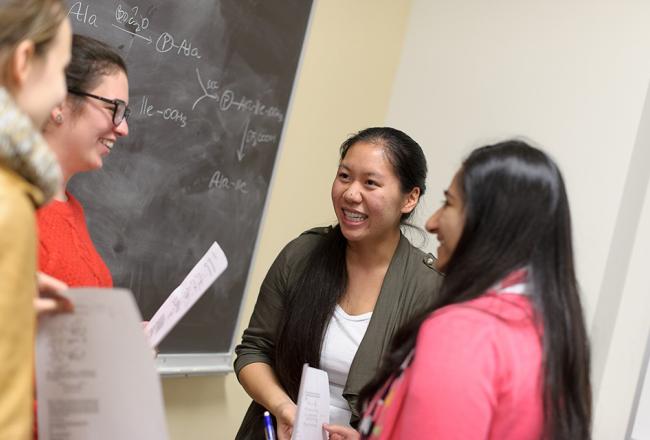 Essential Capabilities
You'll work closely with your advisor to choose courses that fit the University requirements — but also inspire and challenge you.
Essential Capabilities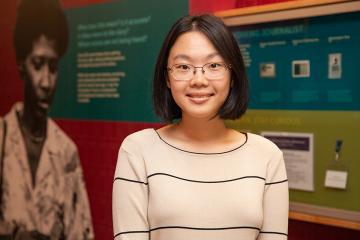 Congratulations to Anna Zhang '20, recipient of the Ifill Scholarship! We caught up with Anna about what the Ifill Scholarship means to her and why she decided to pursue a double major in history and sociology.
We caught up with Abby about her experience at Meet the Press and how she hopes to carry on Gwen Ifill's legacy as Dean's Fellow for The Ifill College.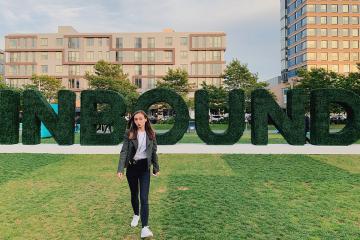 Lauren Kaye '20 tells us about her internship with HubSpot's INBOUND conference and what it was like seeing her hard work on display.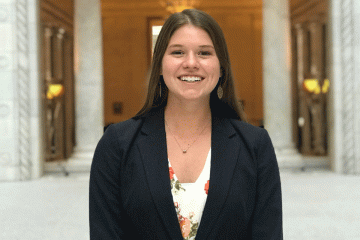 Gabrielle Freeman '20 tells us about the valuable lessons she learned from her internships.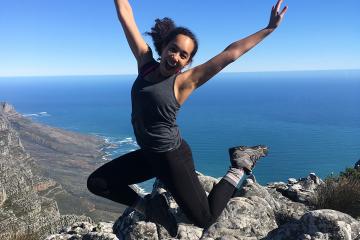 Public health major, Sunnie Hodge '20, tells us about designing and implementing a PrEP Champion Training Program for her internship in South Africa.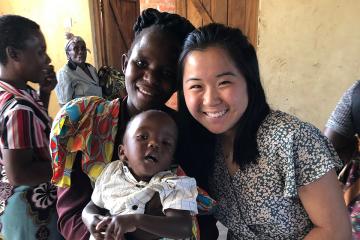 One of the most invaluable lessons I took home with me was finding true joy. Despite all the hardship, there was a beautiful and radiant JOY that was so present in the Malawians. Though poverty is a reality in many of the women's lives, they were generous and so rich in joy.
We caught up with Sangha about her internship and what inspired her to pursue a degree in political science.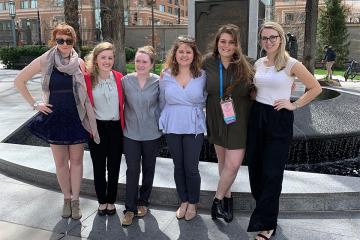 We caught up with nursing student, Katie Lawson '20 about attending the National Student Nurses Association Convention.