Featured Story
President Lynn Perry Wooten welcomed first-year students and addressed the Simmons community about what it means to experience dark times, and yet, grow in ways that enable us to live more purposeful and more meaningful lives.
Read Story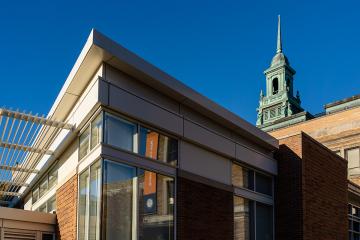 Announcement
Allen will read an excerpt from her young adult historical novel "All You Have to Do" during a virtual reception hosted by the Associates of the Boston Public Library on October 8.
Faculty Spotlight
We caught up Abbye Meyer, the new assistant professor in the children's literature program! Learn more about her passion for children's literature, disability studies, and how she knows Scottish rock band, Belle and Sebastian.
Faculty Spotlight
SLIS Assistant Professor Rebecca Davis has received a Laura Bush 21st Century Early Career Development Grant from the Institute of Museum and Library Services.
Voices of Simmons
Assistant Professor Lydia G. Fash shares details about the "On the High Seas" course which combines literature and the history of piracy.
Faculty Spotlight
Meet your professor: Lydia G. Fash, Department of English. We caught up with Professor Fash about her love of Simmons students and what TV show she can't stop watching.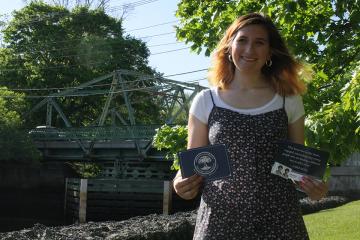 Student Story
Congratulations to Lola Getz '21, recipient of the Ifill Scholarship!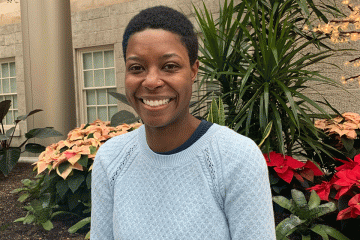 Alumnae/i Feature
Ashleigh Coren '14MS is the Women's History Content and Interpretation Curator at the National Portrait Gallery. We spoke with her about her work and her passion for women's history.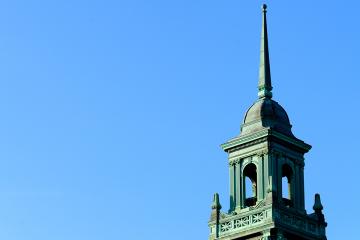 Voices of Simmons
Dear Friends of Simmons University, I am so pleased to have the opportunity to reflect on the role of research at Simmons University, and to offer this Annual Report for Fiscal Year 2019 that features the research accomplishments of faculty...
Campus & Community
Although we're spending more time indoors these days, it doesn't mean we can't experience the world! If you're starting to feel stir crazy, take a look at this list to see famous museums, trails and more from the comfort of your home.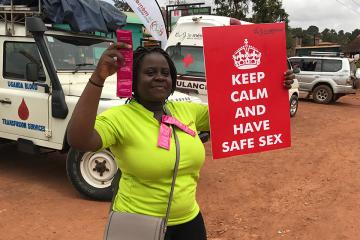 Student Story
We caught up with Diana about the first time she read "Our Bodies, Ourselves," and how this book ultimately changed the trajectory of her future.