Featured Story
President Lynn Perry Wooten welcomed first-year students and addressed the Simmons community about what it means to experience dark times, and yet, grow in ways that enable us to live more purposeful and more meaningful lives.
Read Story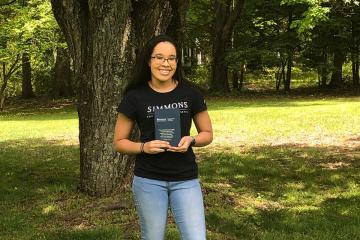 Student Story
Congratulations to Shayla McJunkin '21, recipient of the Ifill Scholarship!
Alumnae/i Feature
We caught up with Nancy Ravin '81 about her experience working on the frontlines of the COVID-19 pandemic.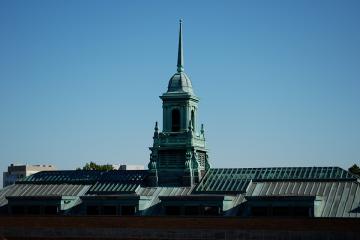 Voices of Simmons
"I write today about the horrific deaths of African Americans at the hands of people who are sworn to protect and serve. George Floyd, Ahmaud Arbery, and Breonna Taylor are but the latest victims of society's inherent racism." - President Helen Drinan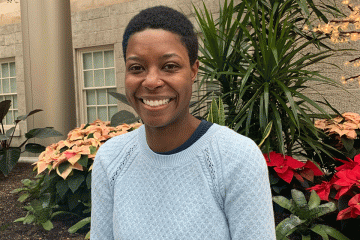 Alumnae/i Feature
Ashleigh Coren '14MS is the Women's History Content and Interpretation Curator at the National Portrait Gallery. We spoke with her about her work and her passion for women's history.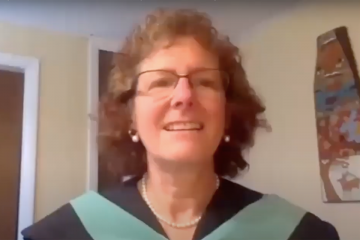 Voices of Simmons
Professor of Practice, Biology, and Director of Exercise Science Randi Lite addresses the undergraduate Class of 2020 during Commencement.
Alumnae/i Feature
As clinical coordinator for North Suffolk Mental Health Association in Boston, Shane works with each client to develop and follow meaningful treatment plans.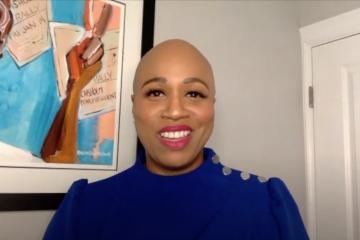 Announcement
Simmons University today celebrated the many accomplishments of the Class of 2020 during its annual undergraduate and graduate commencement ceremonies.
Voices of Simmons
A message from Sumaira Afzal, Muslim Advisor.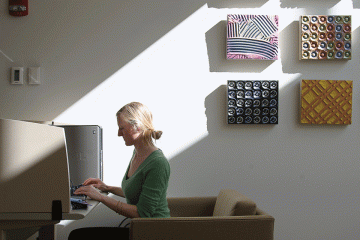 Student Story
Division of Mathematics, Computing, and Statistics (MCS) students participated in Broadstreet's COVID-19 Data Project Internship.