Featured Story
Following an extensive, national search process, Simmons University, one of the first institutions of higher education in the United States to focus on preparing women for leadership, announced today the appointment of Lynette Cook-Francis as Senior Vice President for Student Engagement and Enrollment Management. Her tenure begins on August 23, 2019.
Read Story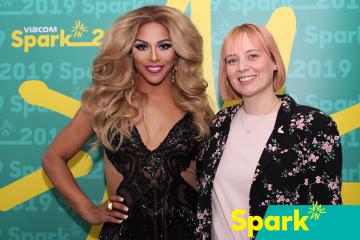 Alumnae/i Feature
Amy tells us how she found her confidence as a senior producer for comedy television. Tell us a little bit about your background. I was a communications major at Simmons, but never sure what I wanted to do beyond "entertainment."...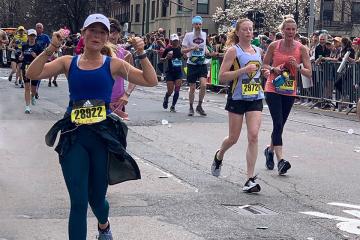 Student Story
We caught up with Ella about training for the Boston Marathon and how she learned to believe in herself. What made you want to study nursing? Growing up I had a lot of nurses in my family, including my mom,...
Student Story
Simmons undergrads get early career experience with for-credit internships. On the ground experience is vital for success — to ensure this, School of Business students are required to engage in an internship, and given the perfect opportunity to do so....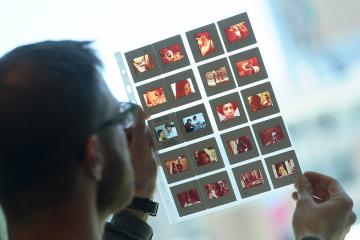 Campus & Community
Archival experts from around the world to speak at Allen Smith Symposium 2019. Over the past decade, archival concerns have increasingly focused on social issues as records professionals recognize and confront the responsibilities and challenges of documenting a complex global...
Campus & Community
Take a look at all the excitement from the Conference! The Simmons Leadership Conference was filled with inspiring messages and powerful leaders — we're still buzzing with excitement! The day featured incredible speeches from Susan O'Malley, Katherine Switzer, Julia Gillard,...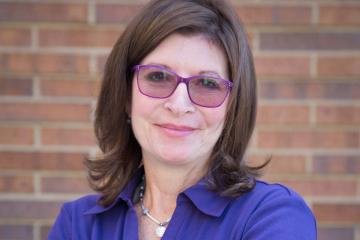 Faculty Spotlight
Associate Professor Charlene Spiceland developed ACCT 325-01: Accounting and Business Ethics. This course incorporates a behavioral perspective into ethical decision-making that encourages students to identify with their values and learn how to voice them in the workplace when conflicts arise...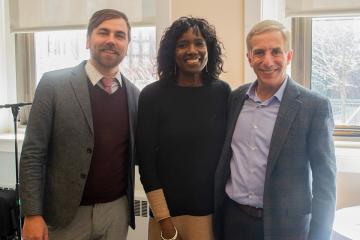 Campus & Community
Rick Berke and Mentor-in-Residence, Nancy Ancrum discussed Gwen Ifill's lasting legacy. "Conversations that matter." That's how Brian Norman, Dean of The Gwen Ifill College of Media, Arts, and Humanities introduced the March 26 Ifill College community meeting. That was an...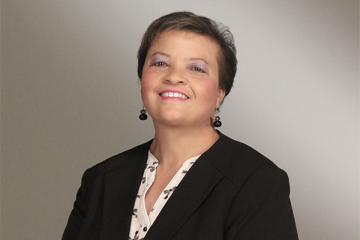 Alumnae/i Feature
June Scott '87 tells us about what inspired her to create her company, Visual Vitality Consulting. Tell us about Visual Vitality Consulting Inc. I'm currently the President/CEO and Co-Founder of Visual Vitality Consulting Inc. which is owned and operated by...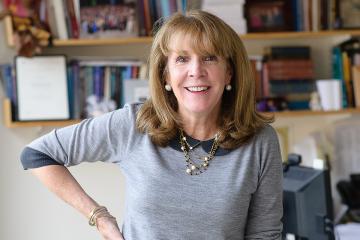 Announcement
Judy Beal, dean of the newly formed College of Natural, Behavioral, and Health Sciences (CNBHS), will retire at the close of the academic year. After a 35-year career at Simmons, Judy Beal, professor of nursing and dean of the newly...
Voices of Simmons
Professor Robert Coulam shares some discussion points from the event. Experts visited Simmons to share their insights on the complex issue of nurse staffing, in light of the recently rejected bill to impose staff ratios. The 11th semi-annual Health Forum...