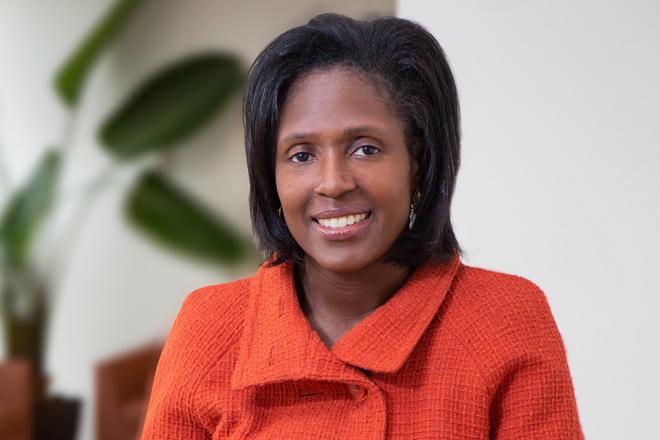 Featured Story
Simmons University's Board of Trustees today announced that Dr. Lynn Perry Wooten has been unanimously selected to serve as Simmons' ninth president, effective July 1, 2020.
Read Story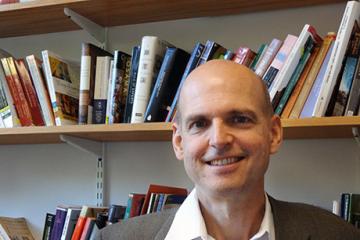 Faculty Spotlight
Meet Professor Steve Ortega, Associate Professor of History! What do you teach in the graduate program at Simmons? I teach three graduate classes: 9/11 Narratives, Encounters: Contact, Connections and Conflict, and Collective Memory. The first two classes look to understand...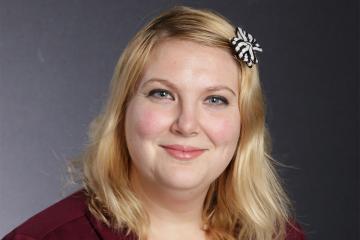 Alumnae/i Feature
Once an aspiring teacher, Amanda now supervises preservice teachers while pursuing her PhD. What is your current job and what does it entail? I am currently a full-time student and part time researcher in a doctoral program at the University...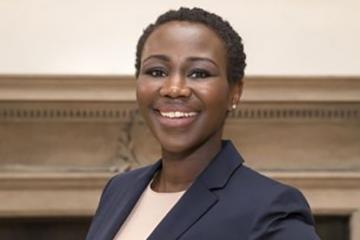 Alumnae/i Feature
In GCS, Naisha sought to understand all who identify under the umbrella of womanhood. What attracted you to the MA in gender/cultural studies (GCS) program at Simmons? I wanted a program that allowed me to explore the intersectionality of gender...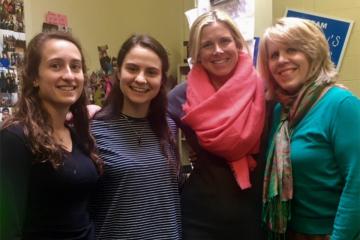 Alumnae/i Feature
Lyndsey reflects on why she pursued graduate degrees in both behavior analysis and severe disabilities at Simmons. What is your current job and what does it entail? I currently work as the Inclusive Concurrent Enrollment Initiative (ICEI) Program Coordinator at...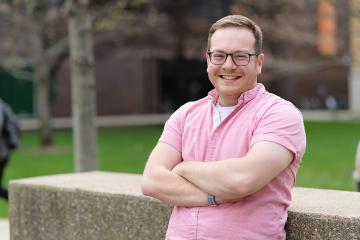 Student Story
We caught up with Josh about his scholarship to Simmons! What program are you in at Simmons? I'm receiving my MS in education with a focus in moderate disabilities, as well as a license to teach students with moderate disabilities...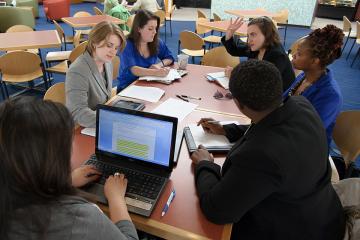 Faculty Spotlight
School of Business professors contribute to the Case Research Journal. College of Organizational, Computational, and Information Sciences and School of Business Professor of Practice Cynthia Ingols was guest editor for a special issue of Case Research Journal. The issue, focused...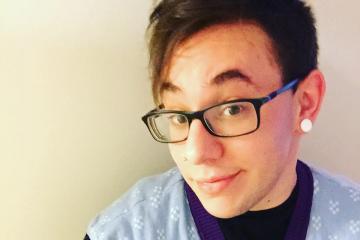 Alumnae/i Feature
A PhD student in Sociology at University of Virginia, Shayne shares his thoughts on how GCS prepared him for his current studies. What did you study at Simmons? I completed a dual degree program to earn my MA in gender/cultural...
Campus & Community
Simmons is among the Peace Corps' 2017 Top Volunteer-Producing Colleges & Universities List! The Peace Corps announced that Simmons ranked No. 13 among small schools on the agency's 2017 Top Volunteer-Producing Colleges and Universities list. There are 10 Simmons alumni...
Alumnae/i Feature
Ally reflects on how her MA in gender/cultural studies made her more competitive in applying to PhD programs. Which graduate program did you complete at Simmons? What were your areas of focus? I graduated with my MA in gender/cultural studies...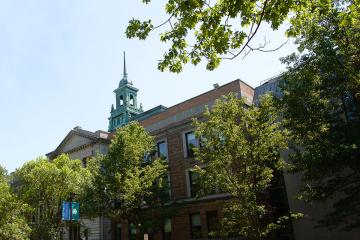 Voices of Simmons
A Message from President Helen Drinan. I am writing today to reflect on the recent reversal of the Education and Justice Department's joint guidance directing school districts and colleges to enable transgender students to use facilities that correspond with their...