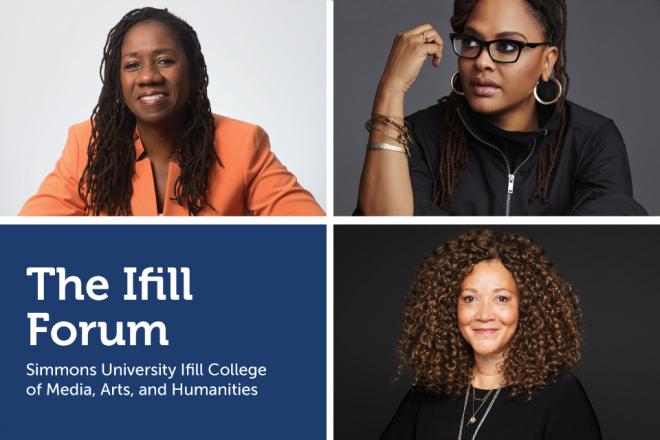 Featured Story
Michele Norris moderated a conversation with Ava DuVernay, filmmaker and founder of ARRAY, and Sherrilyn Ifill, President and Director-Counsel of the NAACP Legal Defense and Educational Fund, Inc.
Read Story
Faculty Spotlight
Adjunct Faculty Caryn Anderson '04MS is exploring possible projects with universities, nonprofits and government departments all over the world. Adjunct Faculty Caryn Anderson '04MS was accepted to the U.S. Fulbright Program as a Fulbright Specialist. The Fulbright Specialist Program offers...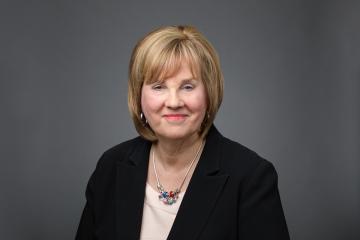 Alumnae/i Feature
Congratulations to Dr. Barbara Gellman-Danley '75MS for receiving this high honor! Dr. Barbara Gellman-Danley '75MS, president of the Higher Learning Commission in Chicago, Illinois, has been named an International Honorary Member of Phi Theta Kappa Honor Society (PTK). PTK is...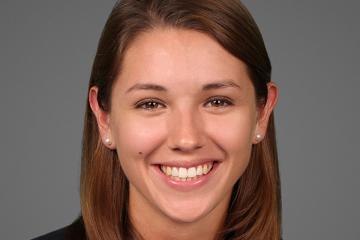 Student Story
Learn more about this new student organization at Simmons! School of Business student Abby Koss '19 is working with Professor Vieira to establish the American Marketing Association Student Chapter at Simmons (a sect of the Business Liaison). We spoke with...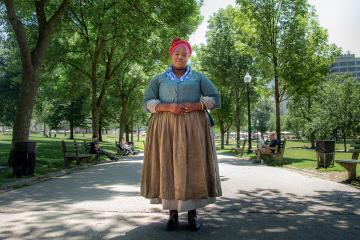 Alumnae/i Feature
We met with Cheyney to discuss her work as a living historian and her mission to change the narrative of slavery through authentic historical interpretations. At the edge of the Boston Common amidst the commotion of the Park Street T...
Faculty Spotlight
Professor Bastian's new book examines colonialism from an archivist's perspective. Can you tell us a bit about your book? Decolonizing the Caribbean Record, An Archives Reader, was initially envisioned as a text for the Masters of Archival Science (MAS) degree...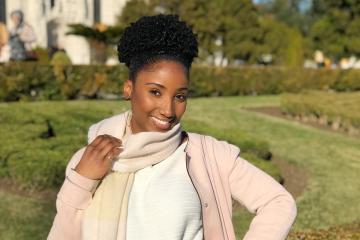 Student Story
We caught up with Andrea to learn about her experience transferring to Simmons! On her community college experience Being a member of the Massasoit Community College STEM Internship was certainly a unique learning experience. It's an internship in which students...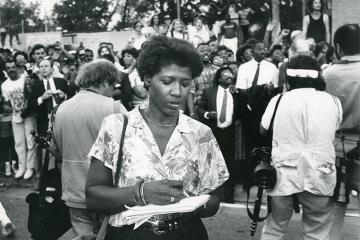 Campus & Community
The Simmons University Archives is pleased to announce that the Gwen Ifill Papers are open to researchers. Generously donated to the Simmons University Archives in 2017 by Gwen Ifill's brother, Bert Ifill, the collection documents the career of Gwen Ifill...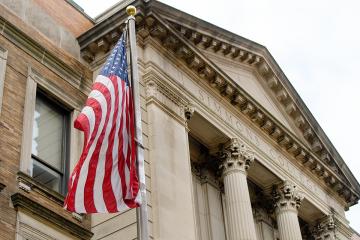 Voices of Simmons
Ambassador (ret) William M. Bellamy, Warburg Professor of International Relations, shares his thoughts on the State of the Union. After being delayed due to the longest government shutdown in U.S. history, many were interested to finally hear President Trump's views...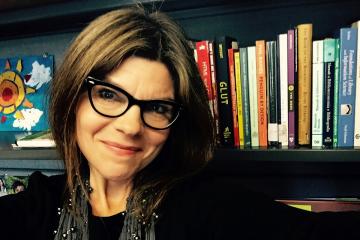 Alumnae/i Feature
Anna Bognolo '15MS, Alumni Board President, shares how the board supports both students and alumni. Can you tell us about your position on the School of Library and Information Science Alumni Board? I've been on the board since 2015, first...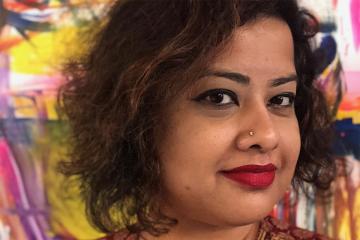 Alumnae/i Feature
We caught up with Krittika about her career and new role as executive director of the Asian/Pacific Islander Domestic Violence Resource Project. Tell us a little bit about your background. After graduating from Simmons with degrees in sociology and women's...