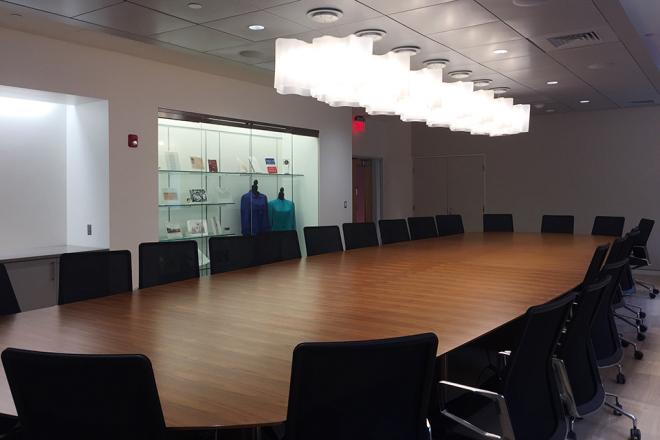 Featured Story
The John L. and James S. Knight Foundation, a national foundation that invests in journalism, the arts, and local communities to foster informed and engaged communities, announced this significant investment in support of The Gwen Ifill College.
Read Story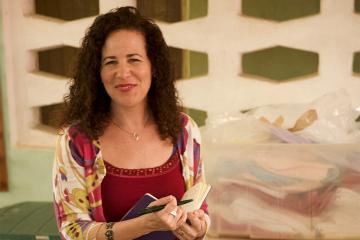 Alumnae/i Feature
We caught up with Cherie Miot Abbanat '90 about her decision to build a library in Haiti, and her mission to empower women. The last time we spoke with Cherie, she was raising money for a library in Haiti. Two...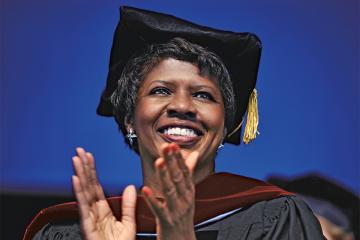 Announcement
Simmons names newly formed College of Media, Arts, and Humanities after late Gwen Ifill '77 '93HD Simmons announced today that its new College of Media, Arts, and Humanities will be named in remembrance and honor of the late journalist Gwen...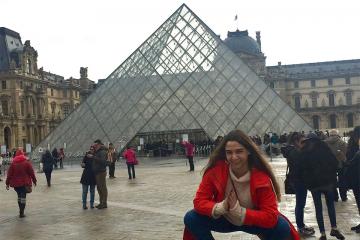 Student Story
We spoke with Kaitlyn about her passion for empowering women. Why did you decide to come to Simmons? I wanted to live in a city, but still have that comfort and security of a small campus. I really feel that...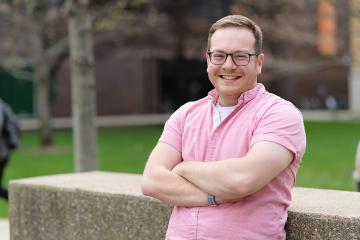 Campus & Community
Awards of up to $25,000 will be granted to students who have demonstrated a commitment to the field of special education Scholarships are now available for incoming students in graduate programs in Special Education at Simmons. These awards, which have...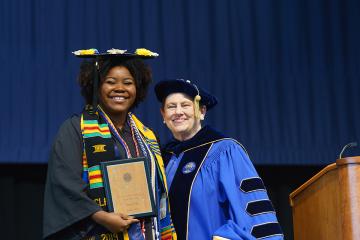 Student Story
How did you choose your major? I've always loved chemistry and the Simmons biochemistry program gives me the freedom to explore biology, chemistry, and my interest in public health. This program also fulfills pre-med requirements, which means that I'll be...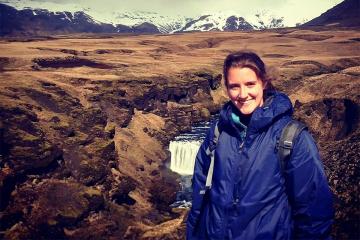 Student Story
Alicia Healey '18 tells us how Simmons is preparing her for a career in biomedical research. What made you make the move to come to Simmons? I first heard about Simmons from my aunt who was an adjunct professor in...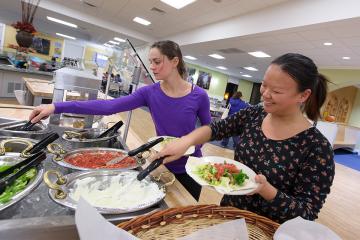 Campus & Community
Professor Rachele Pojednic, Professor Elizabeth Metallinos-Katsaras, and Exercise Science major, Kaitlyn Lapeyre '18 share some tips on staying healthy during the semester! 1. Drink plenty of water "Replace at least one caloric beverage with water. By replacing these beverages with...
Alumnae/i Feature
Erin shares thoughts on her Simmons SLIS experience and applying the coursework to her current role. Tell us about your favorite course you took in the LIS program. Curriculum and Instructional Strategies for the School Library Teacher taught by...
Student Story
2018 class president, Maggie Belfi, reflects on her experience as a political science major. Why did you choose to study political science at Simmons? I wanted to strengthen my analytical research skills as well as learn more about diplomacy. Because...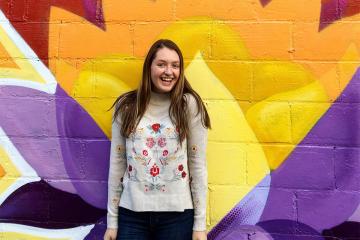 Student Story
Molly tells us about the importance of getting involved and becoming a student leader at Simmons. What made you make the decision to come to Simmons? As a transfer student, I wanted to make sure my transition was going to...