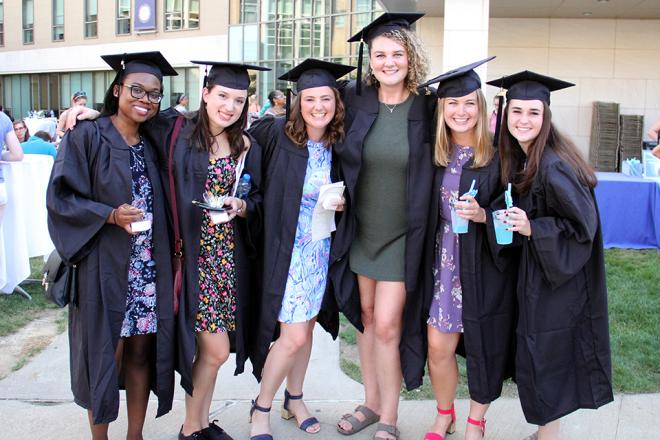 Featured Story
Graduating seniors share their favorite memories from Simmons! Multicultural Center Ribbon Cutting Cutting the ribbon at the grand opening of the Multicultural Center and realizing Simmons is on a journey towards equity. This moment definitely made me proud to be...
Read Story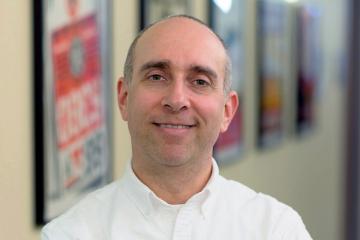 Campus & Community
Libraries, Archives, and Museums Today: Insights from the Field seeks to understand how institutions are adapting to the challenges of working with digital information. Peter Botticelli, Martha R. Mahard, and Michèle V. Cloonan collaborated on Libraries, Archives, and Museums...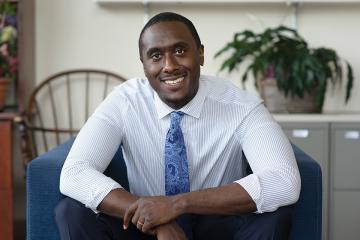 Alumnae/i Feature
The Fathers' Uplift founder joins the 2019 class in the hopes of inspiring a wave of civic innovation. The path to leadership for Simmons University School of Social Work alumnus Charles Clayton Daniels '12MSW is both exceptional and typical: after...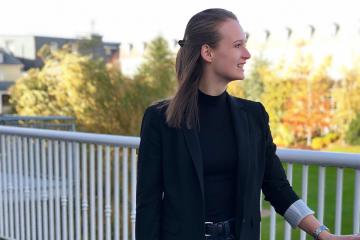 Student Story
Sophie Flynn '20 discusses her internships and gives valuable advice for going after big opportunities. Can you tell us about your co-op at Biogen? What were your duties? At my previous full-time co-op with Biogen, I joined the Organization Effectiveness...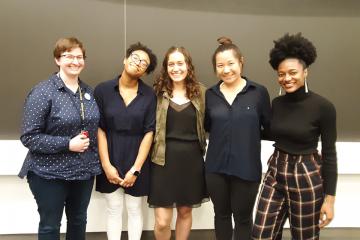 Campus & Community
Math and computer science students present at the 2019 Undergraduate Symposium! Mathematics and computer science students had an impressive showing at the Simmons Undergraduate Symposium on April 23. In addition to poster presentations, a student project was chosen for a...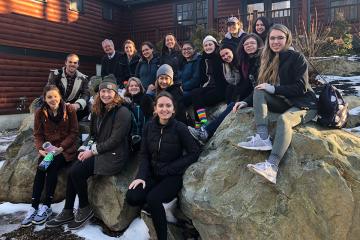 Campus & Community
Grants from the Alumnae/i Association Executive Board fund new experiences for Simmons students. Creating a Climate Camp and getting students into the gym for Club Gymnastics are just two of the ways grants from the Alumnae/i Association are supporting new...
Campus & Community
Seniors present their Capstone research projects. On April 23, seniors in the School of Business presented their Capstone research projects to faculty, friends and fellow students. Professors Indra Guertler, Špela Trefalt, Susan Sampson, and Charlene Spiceland guided...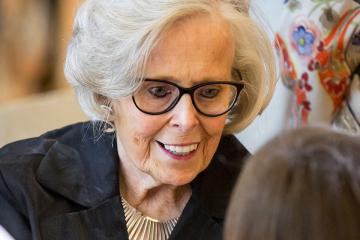 Alumnae/i Feature
Nutter is remembered for her dedication to academic libraries. SLIS Alumni Achievement Award 1995 recipient Susan Keene Nutter '68MS died on March 25, 2019. In her last professional role, she served as the vice provost and director of the North...
Student Story
What made you choose your program at Simmons? I really loved all of the faculty I spoke with when I was touring, and how student-focused the programs are. Every faculty member I spoke with, or have worked with in my...
Student Story
Doctoral student Kimberly Lavoie uses research and experience to address the technology needs of the school library. Can you tell us about your research? What led you to this topic? My research interests include teacher-librarian collaboration in the digital age,...
Student Story
Dean's Fellow Carolyn shares how her career in nonprofits lead her to the School of Library and Information Science. What sparked your interest in librarianship? I was not only a bookworm but also a lover of organization as a kid—I...