Alumnae/i Feature
Meet Gregory Maguire '78MA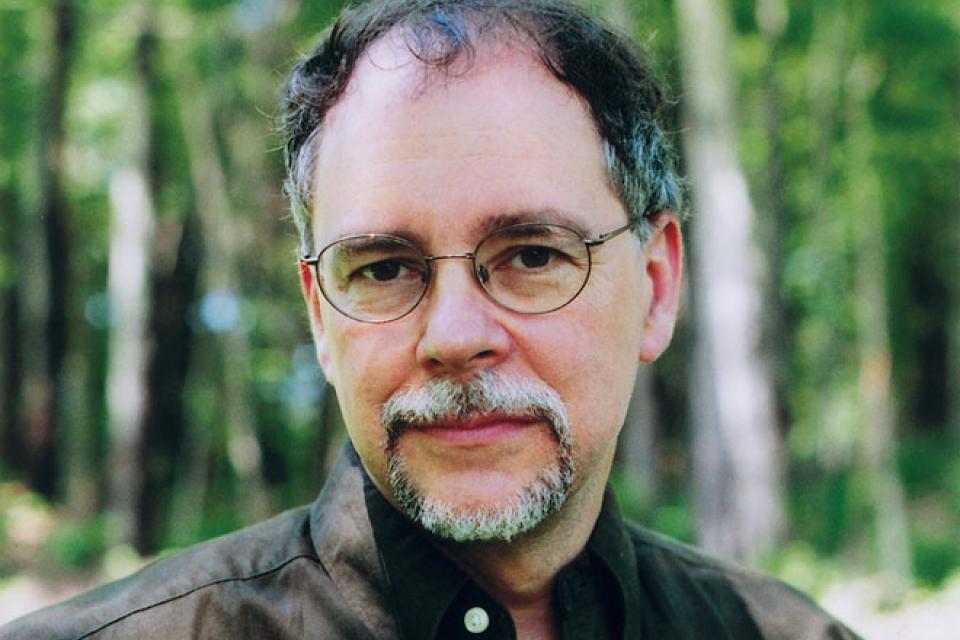 I had splendid professors at Simmons: kind, devoted to students and inclusive. They taught me, by their example, not just to know the subject, but to know how to think further, ask deeper questions, and, incidentally, quite a bit about how to teach.
Well-known for the book and broadway sensation Wicked, Gregory Maguire was one of the first graduates of the Master of Arts in Children's Literature program at Simmons, staying on to teach in the program for nine years before pursuing his doctoral studies in literature at Tufts.
An incredibly versatile author, Maguire has written more than 20 books for children, eight novels for adults, and a selection of short stories. He is perhaps best known for his reimagining of Frank L. Baum's Land of Oz in the series that begins with Wicked: The Life and Times of the Wicked Witch of the West. The first volume alone has sold five million copies since its 1995 publication.
As a scholar and novelist, Maguire draws deeply from the cauldron of story for inspiration. His course in mythic patterns at Simmons looked at recurring archetypal traits across children's literature, and his retelling of classic material for adults, such as Confessions of an Ugly Stepsister, continue to tap our modern imagination. But Maguire's inspiration for Wicked was based on more than his childhood love of fairytales. While living in London during the beginning of the Gulf War, he was struck by his own reaction to a newspaper headline comparing Saddam Hussein to Adolf Hitler.
"I experienced a visceral reaction based on the use of that word 'Hitler,'" he said. "My sense of reason was hijacked, momentarily, by a throb of panic initiated by a single word. I grew curious about how we use words to summon our strength to go to battle."
Instead of writing about Hitler, Maguire chose to trace the life of Elphaba, a misunderstood green-skinned girl who grows up to be the Wicked Witch of the West, who Maguire calls "the second most evil character in our collective American subconscious."
Wicked's success led Maguire to publish three more adult novels as part of the Wicked Years series. The final installment, Out of Oz, hit bookstores in November 2011 and spent three weeks on the New York Times Best Seller List.