Student Story
Mbita Mbao '22PhD Brings Awareness to Mental Health Care Barriers Affecting African Immigrants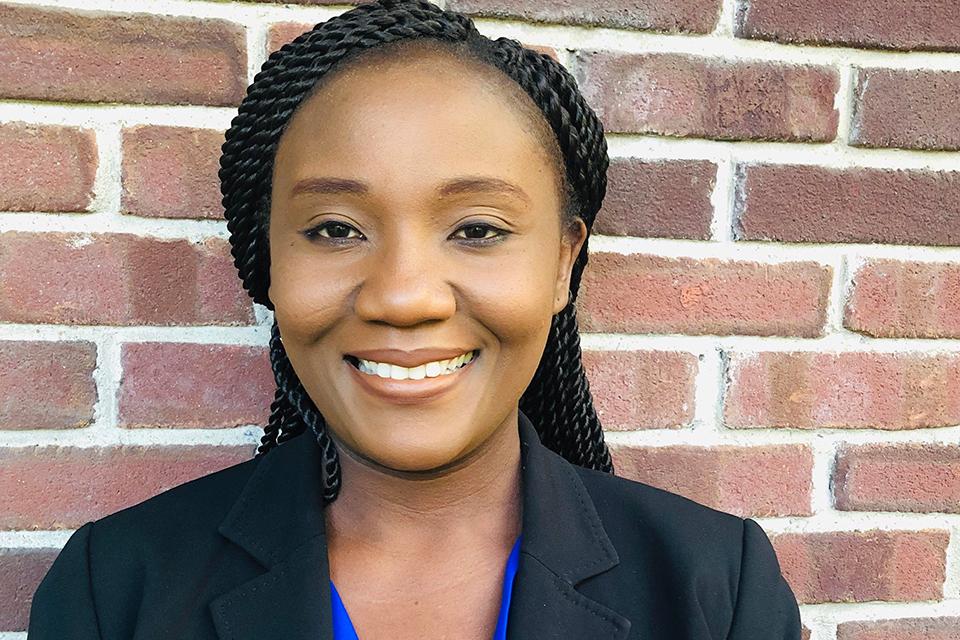 I grew up in Zambia and see the challenges for Africans living in the diaspora. It is my hope that I can be a voice for Africans and tell stories from their perspectives to help others understand this immigrant population.
What she's studying
With a decade in the field as a clinical trainer and psychotherapist, Mbita Mbao '22PhD is pursuing her PhD in Social Work at Simmons to prepare for a career in academia. Her research interests include aging, HIV, mental health, and issues affecting immigrants. She is currently applying qualitative methods to examine how barriers to mental health care in the U.S. impact the overall health of Africans from sub-Saharan Africa.
"There is so little literature on this topic," she says. "I want to bring awareness to an issue that greatly affects the African community." 
What brought her to Simmons
Mbita chose Simmons, she says, "for its rigorous and supportive program." In particular, she appreciated the emphasis on integrating practice with innovative research, as well as the flexibility to continue working full time. The inclusive learning atmosphere at Simmons also played a significant role: "It was important to have faculty who represented me," she says. "Diversity was a big component in my decision-making." 
How Simmons is preparing her
Mbita praises the program for its well-designed curriculum, which, she explains, strategically builds research competencies into coursework to prepare students for the comprehensive exam and dissertation. "Right off, we started creating literature reviews for use in our dissertations," she says.  "And I've learned how I can connect my research agenda to policy."
In addition, she notes that the program's students have varied practice backgrounds and scholarly interests, to bring a "real richness" in the classroom. She describes faculty as highly accessible and accomplished, committed to meaningful research in Boston and beyond.
Recently, Mbita began collaborating with Professor Johnnie Hamilton-Mason and Professor Hugo Kamya on a mixed methods study in partnership with the African Bridge Network, a nonprofit agency that helps African immigrants in Massachusetts to maximize their professional potential and skills.
Why it's rewarding
"I grew up in Zambia and see the challenges for Africans living in the diaspora," says Mbita. "It is my hope that I can be a voice for Africans and tell stories from their perspectives to help others understand this immigrant population."