Alumnae/i Feature
Jennifer Bernier '18MBA Combines Health Care and Marketing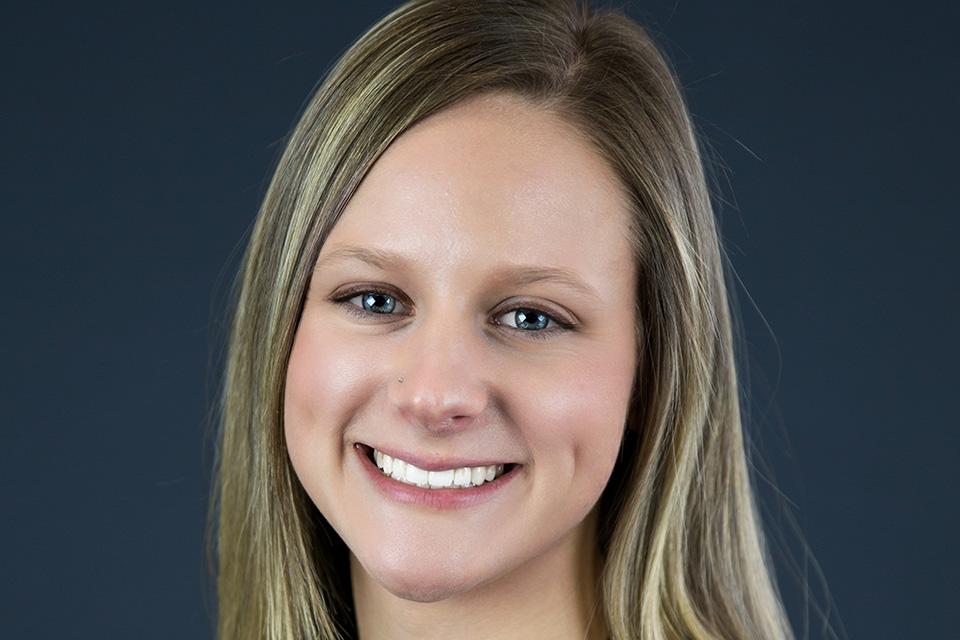 Jennifer shares how she landed her Marketing Manager position at American Well.

What made you choose the Simmons Health Care MBA (HCMBA) program?
I wanted to learn more about the health care industry. I was working in IT at Philips Healthcare, but I didn't feel that my work had a tangible impact on patients' health. I thought I would enjoy working in hospital administration to be closer to the patient side of health care. After working for a year at a health system, I've since moved on and now work for a telehealth company. The working knowledge I have of the health care industry that I've acquired through my HCMBA classes supports my growth and advancement, regardless of the business function I'm performing.
I chose the HCMBA program at Simmons because it was offered online and the faculty had all worked in health care organizations — meaning their knowledge was from experience. I also liked that 2/3 of the degree program was focused on health care rather than just one or two electives which you find at the end of most degree programs.
Tell us about your position at American Well.
I manage a number of marketing programs for specific health system clients across the United States who offer telehealth to their patients/members. For example, Cleveland Clinic offers telehealth to its patients through a service called Express Care Online. Express Care Online is Cleveland Clinic's branded name for American Well's telehealth product, and Cleveland Clinic doctors are leveraged to provide virtual health visits to enrolled patients. 
As a marketing manager, I present best marketing practices for new health system clients, act as a project manager for digital marketing projects, and perform data analysis on those marketing programs to keep our clients informed about their telehealth performance and where their marketing dollars will be most impactful. I learned about American Well in my "Health Care Marketing" class after reading a Harvard Business School case. I never thought I'd actually work there! 
How has your MBA prepared you for your current position?
The Health Care MBA has been eye-opening regarding most topics that are clinically-focused. I appreciate what I've learned about reimbursement models and quality of care, because those are important ingredients in making telehealth a suitable alternative for a variety of medical practices beyond urgent care. From a high-level perspective, the HCMBA has taught me about leadership and communication, and adapting to different ways of working since that's inevitable in an agile health technology company.
Do you have any advice for current or prospective students in the program?
Be very diligent with time management! Also, remember that it comes to an end. Whether it's been two years or over ten years since you were last in school, it doesn't last forever, and it will all be worth it when you complete your degree. Try to take away one learning experience from everyone and everything — you never know what could become a valuable resource in the future.