Alumnae/i Feature
Bringing Design to Life with Lindsey Bourcier '12, '13MS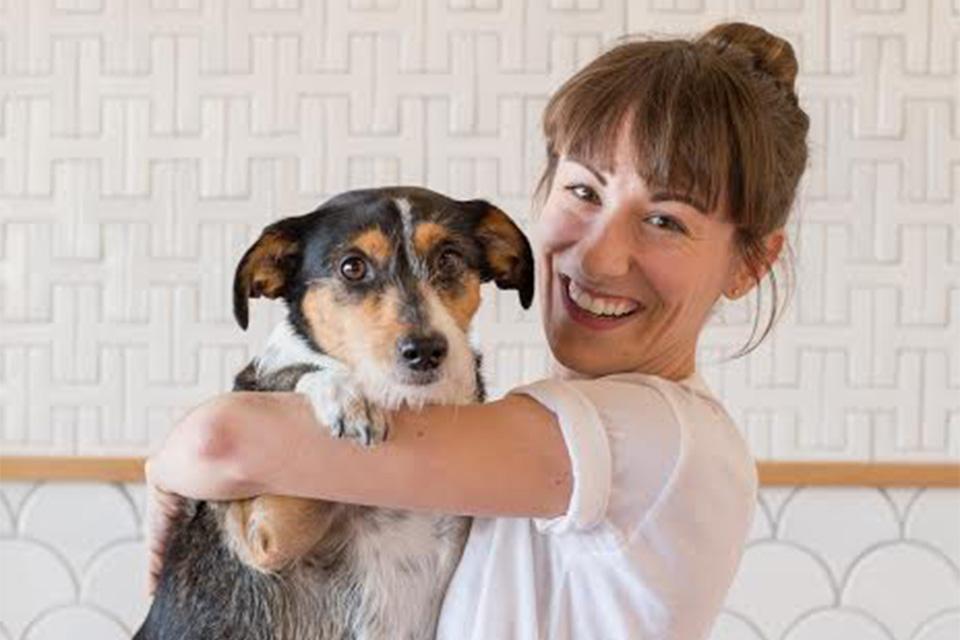 We caught up with Lindsey about her transition from pharmaceuticals to design.

The last time we spoke with Lindsey, she was a marketing coordinator for a pharmaceutical company. Now, she's following her passion for architecture and interior design at Fireclay Tile in San Francisco. 
On her current position
I'm a Senior Design Consultant at Fireclay Tile, which means I collaborate with architects, designers and homeowners to create beautiful spaces  using our tile. For the most part, architects and designers already have a vision in mind, so it's my job to help bring it to life. Homeowners typically need a lot of guidance and design inspiration, so I provide digital design assistance right from our showroom in San Francisco. 
I've been incredibly lucky to work on some very cool projects with amazing clients — even a few celebrities mixed in! Right now I'm working on a couple of projects for Mandy Moore, which I'm very excited to see come together. My favorite part of my job is when happy clients send me photos of their project once everything is complete.
On Fireclay Tile
Our ceramic tile is handmade by combining old world techniques with modern day technology. We're a certified Benefit Corporation (B Corp), which means we utilize the power of business to inspire social and environmental change. We also LOVE to recycle! We mix recycled content like post-industrial granite and glass dust, curbside porcelain (a.k.a. toilets!), and our own scrap into our clay, which makes it extra strong.
We make a few different products at Fireclay — ceramic tile, brick, and hand-painted tile. Our HQ is based in San Francisco but our factory is located in a tiny agricultural town called Aromas, Calif.  
On designing her own tiles
Last spring, our Creative Director challenged me to come up with a collection or "story" that was representative of the Fireclay Brand but also inspirational and visually appealing. I'm a huge fan of minimal Scandinavian Design so I ran with that concept and created "Scandinavian Summer." 
There was so much work involved in this project: developing marketing materials, copywriting, imagery, photography, art direction and much more. Fireclay really let me run with my ideas to make sure the collection turned out the way I envisioned it. This was a once and a lifetime opportunity for me and I'm so proud of how everything turned out! My collection now lives on our website where people can sample what I've put together. 
On changing industries
While I enjoyed my time in the healthcare world, at the end of the day, I needed to take a chance on something I was truly excited about. It really bums me out when friends of mine feel stuck in their profession and think it's too late to start over. Life's too short to be doing something you don't like — so why not challenge yourself and do something you love! 
I've always been interested in architecture and interior design, but never thought it was something that I could pursue as a profession. However, everything changed when I saw a job posting on Instagram by Fireclay Tile — the rest is history! So far I've been enjoying the ceramics industry because it's a delicate balance between art and science, so it appeals to both sides of my brain. In my opinion, there's nothing more fascinating and magical than making beautiful things out of what most people call dirt.