Voices of Simmons
Is Bigger Better in Healthcare?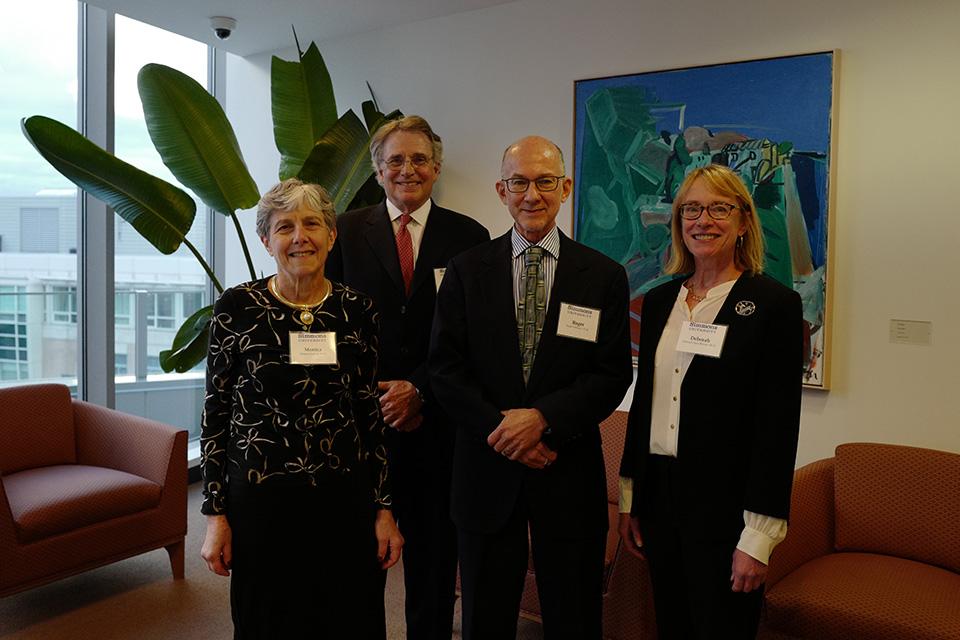 Experts visited Simmons to share their insights on the complexities of mergers in health care markets.
To help make sense of this complex topic, Professor Robert Coulam shares his key takeaways from this event:
The 10th semi-annual Health Forum of the School of Business "Is Bigger Better in Healthcare?" was held on October 29. This year's forum, sponsored by the Center for Research in Health Policy and Management, focused on the heightened concern as mergers and acquisitions increase concentration of hospitals and physician groups in health markets throughout the U.S. Three nationally recognized researchers — Roger Feldman, PhD, of the University of Minnesota; Monica Noether, PhD, of Charles River Associates; and Deborah Haas-Wilson, of Smith College — came to Simmons to discuss this problem in light of their research findings and their experience in key enforcement actions in this field.
The ideas they presented to over 50 in attendance offered no simple solutions. There are indeed harmful effects of concentration — prices for hospital and physician services tend to increase after hospitals or physician groups merge. But at the same time, there are reasons to welcome greater consolidation in our system, as better and more efficient ways to care for patients involve forms of integration and coordination among formerly fragmented caregivers. 
The ultimate message was that simple-minded enforcement of new health care consolidations misses the point. Each proposed consolidation must be examined carefully, meaning regulatory bodies and the courts must develop a more refined legal and regulatory framework, if we are to reap the benefits of consolidation and avoid the costs. Our speakers, who have all researched and published extensively on this subject, are frequently consulted by lawyers and the government — often testifying in anti-trust cases on the basis of their expertise.
The audience of the forum included Simmons students and alumnae/i, as well as attorneys and other area professionals in the health care industry. These forums seek to bring students and alums together with experts to discuss the implications of research and practical experience for major health policy and management problems, as part of the educational and research mission of the School of Business. There have been ten bi-annual Health Care Forums since 2013, on topics ranging from national health reform, the challenge of managing accountable care, and the diversity efforts of area hospitals. 
The next forum, sponsored by the School of Business and the School of Nursing, will focus on nurse staffing and patient safety. In the wake of the failed referendum that sought mandatory nurse staffing ratios on hospitals, we must consider other ways to ensure patient safety.