Campus & Community
Back-to-School Checklist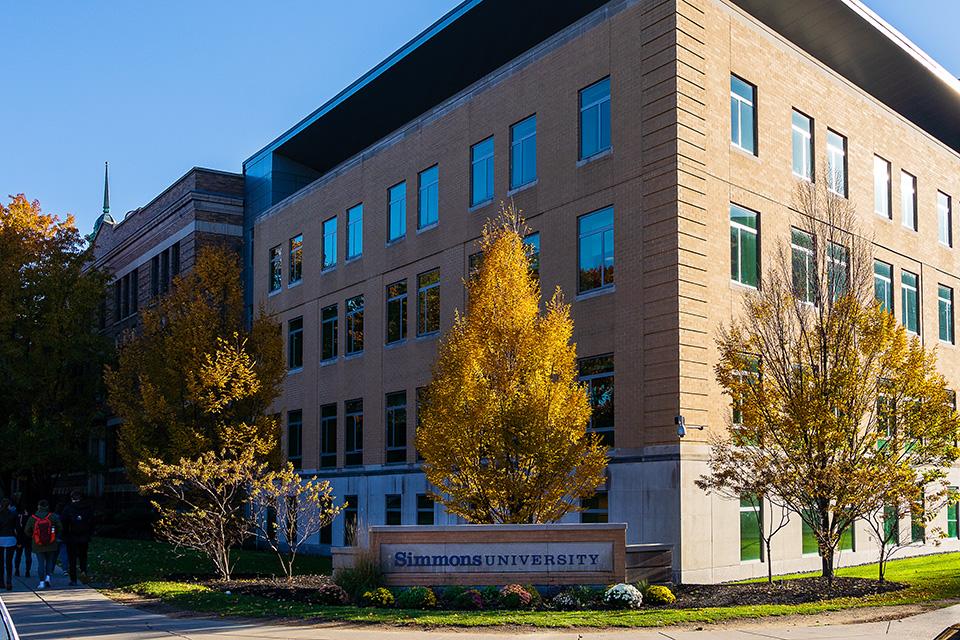 Going back to school is overwhelming, no matter what the circumstance! Let this back-to-school checklist set you up for success as you embark on the next chapter in your Simmons journey.
---
Explore your Shark Site
This platform is created and powered by 2U to engage with your deans, orientation leaders, and captains. It includes videos from faculty and interactive forums where you can engage with your classmates! All students received an email with enrollment instructions from 2U, but if you need help accessing your Shark Site, email your Class Dean:
Show off your Simmons swag
We miss seeing our students' faces! Show off your #SharkPride by tagging @SimmonsUniversity in your best Simmons gear. 
Book your Career Appointment
At Simmons, the Career Education Center (CEC) is here to support your career development by helping you:
Explore different majors and future careers
Find jobs and internships
Connect you with alumnae/i and employers to build your network
At your career appointment, they'll introduce you to the CEC's many resources!
Reach out to Student Financial Services
Student Financial Services is here to educate and empower you to make financing decisions that work for you. Reach out to Student Financial Services if you have any questions and to ensure you're ready to start this fall.
Get organized
It's always a good idea to get a planner and set up a Google calendar to stay on top of your new schedule. To help you organize your calendars, be sure to view your course schedule on AARC and check out the academic calendar for add/drop dates. 
Have questions?
Bring questions to your PLAN Advisor — they're gearing up for the semester just like you are! You can also reach out to your Simmons Academic Mentor with questions!
Follow @SAMsatSimmons and @SimmonsAdvising for more updates.
Are you a first-year? Don't forget to check these items off your list!

Complete your Everfi Modules
All incoming students are required to complete four online modules from Everfi:
AlcoholEdu
Diversity, Equity, and Inclusion
Mental Well-Being
Sexual Assault Prevention
Be sure to complete these modules by September 30.
Submit your info for a Student ID card.
All Simmons University students are required to have an official Simmons photo identification card. You'll need this card to access several University services. Submit your photo today!
Finish the First-Year Read
The 2020 First-Year Read selection is What the Eyes Don't See: A Story of Crisis, Resistance, and Hope in an American City by Dr. Mona Hanna-Attisha. This shared reading experience is a great way to introduce you to academic and co-curricular life. To gear up for your discussions in your first-year seminar course, Simmons Explore (SIM 101), check out the Library Guide for the First-Year Read and read President Wooten's top 5 takeaways from the book!
Activate your Handshake Account
On Handshake you can:
Search for jobs and internships
Make appointments with career coaches
Sign-up for events
Be sure to keep your profile up-to-date so future employers can find you!