Campus & Community
Ask Admission: Liz van Luling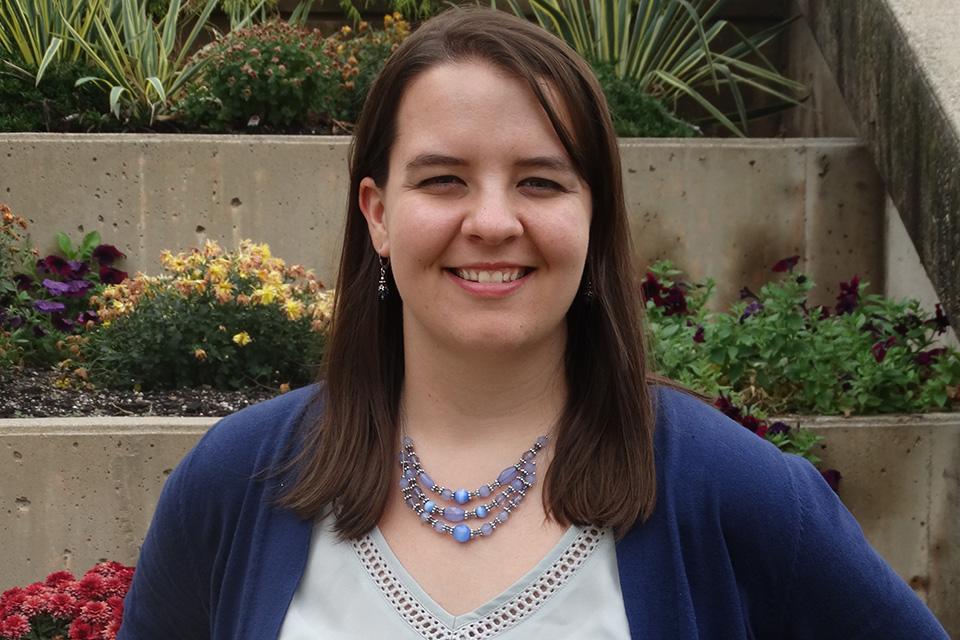 Liz works in Admissions at Simmons. She answered a few questions!
Where are you from? Where did you go to college?
I grew up around the North Shore of Massachusetts. I graduated from Emmanuel College in 2013 with a BA in communications: media & cultural studies.
What's your favorite thing about Simmons? 
The faculty. They are constantly looking for ways to improve and expand each student's academic experience. They understand the value of hard work mixed with real world experience. They are also extremely compassionate and supportive of their students.
What's your favorite part of your job?
I worked for several years consulting a variety clients in the business world, but never quite felt as though I was making a difference or serving a real purpose. As an admission counselor I now get to travel across the country and meet amazing students with unique stories. I love knowing that I might be able to help those students and their families better navigate the college process and make a difference for their future.
What should students look for when choosing a college?
An academic program that is going to push them beyond the bare minimum. Every school is going to have a variety of social activities outside of the classroom, but when you graduate you want to feel certain that you are prepared to succeed in the working world. Simmons graduates definitely feel confident to take on life after graduation.
If we visited your office, what would we see?
I have a growing magnet collection from all the states I have traveled to for Simmons. In addition, I have a few animal friends hanging out from my own academic trips abroad to South Africa, Australia and Scotland.
What's your favorite thing to do in Boston?
I enjoy going to local food and craft markets around the city. There's a large one in Haymarket on the weekends, but Copley Square also attracts a number of interesting vendors. It's a great way to purchase some local treats and find unique gifts for friends.
What music are you currently listening to?
I'm eagerly awaiting Adele's new album, but in the meantime I've been listening to Ellie Goulding, Sia and Drake with a little Billy Joel mixed in.
Favorite book? Favorite movie?  Favorite artist?
Favorite book: A Long Way Down by Nick Hornby. Favorite movie: Bridget Jones's Diary. Favorite artist: That would be a toss up between Roy Lichtenstein or Jasper Johns
Who would you want to play you in a movie about your life?
Probably Zooey Deschanel because she's a bit quirky and Angelina Jolie would be too busy.
What's your favorite local lunch?
I hate to give it away, but anything on Peterborough street near Simmons is worth a try. Especially El Pelon Taqueria -- 10x better than the Chipotle nearby.
What's your dream vacation?
I am currently planning my next vacation to Ireland to trace my family's history.