Campus & Community
Ask Admission: Heather Zeman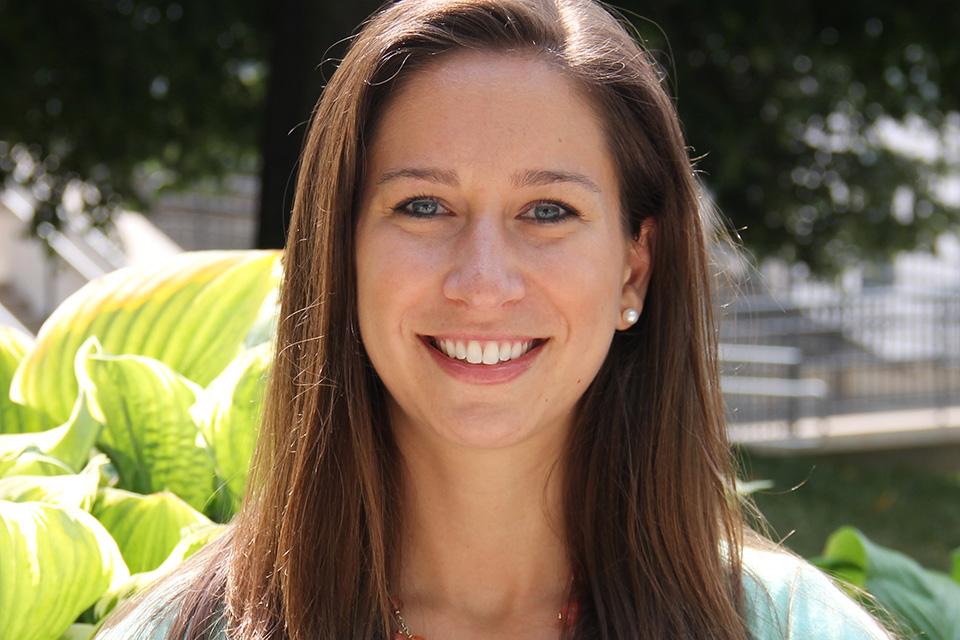 Heather works in Admissions at Simmons. She answered a few questions!
Where are you from? Where did you go to college?
I'm from Fairfield, CT. I got my BS in biology from Providence College in 2010.
What's your favorite thing about Simmons? 
I love the enthusiasm and the passion that our students have at Simmons. You can feel it when you're on campus. Whether it's because a student is bringing her academics to life at an internship or leading a student organization, there is a sense of pride and ownership that is unique to our school community.
What's your favorite part of your job?
Some of the students I work with come from cultures where higher education, especially for females, is not guaranteed and is sometimes discouraged. I love helping these young women find their path to college and to Simmons. Overall, working with students who see a better future -- for themselves and for the world -- through education is inspiring.
What should students look for when choosing a college?
A student should look for a college that is going to help shape her into a bold individual. This may happen through leadership opportunities, the chance to speak your mind in the classroom or a study abroad trip. Students should envision the person they'd like to become and ask themselves how that particular school is going to help them get there.
If we visited your office, what would we see?
Because I travel across the US and around the world to meet with students, my office is decorated with souvenirs and photos of these trips. I always have pictures of my family and friends and a jar full of candy too! Anyone is welcome at any time!
What's your favorite thing to do in Boston?
Though I don't do them frequently, kayaking on the Charles and biking along Memorial Drive are two of the most fun things to do. The view of Boston from on and across the river make me appreciate this incredibly city we live in.
What music are you currently listening to?
I recently saw Hozier at the Hearst Greek Theater in Berkeley, CA, so his music has been at the top of my playlists lately.
Favorite movie? 
Grease is my favorite movie of all time, and I recently fulfilled a lifelong dream of being "cool" Sandy for Halloween.
Favorite artist?
Justin Timberlake is my absolute favorite. I dare you to find a bigger fan!
Who would you want to play you in a movie about your life?
Jennifer Lawrence -- hands down. In addition to being classy and respectable, Jennifer has the ability to beautifully portray every emotion I've every felt.