Campus & Community
Ask Admission: Dayna Bradstreet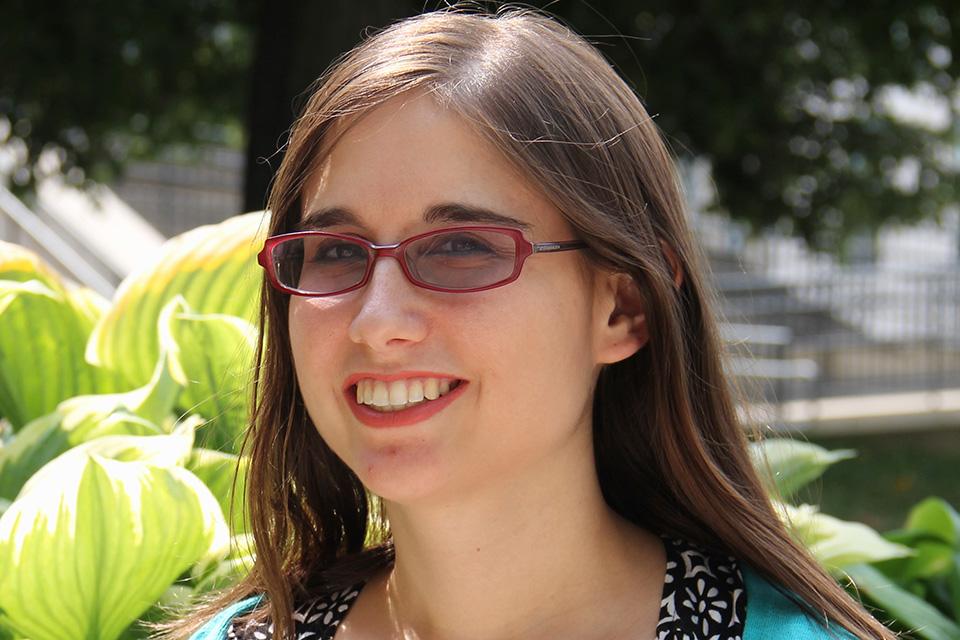 Dayna works in Admissions at Simmons. She answered a few questions!
Where are you from? Where did you go to college?
I grew up in Colchester, Connecticut (a small town in New London county). I've lived in Boston since 2004 -- and love to call the city my home! I went to Northeastern University: BS in psychology, 2009 and MEd in higher education administration, 2013.
What's your favorite thing about Simmons?
I love how Simmons completely transforms our students. They become more mature, self-confident and professional after even one year. I'm amazed to hear about the ways our students are getting involved and making an impact in our community and in greater Boston.
What's your favorite part of your job?
I love traveling for the college. Not only do I get to visit new and interesting places, but I get to have thoughtful conversations with students about their college search process.
What should students look for when choosing a college?
Students should look for a school that will help them reach their academic and career goals, but also a school where they have opportunities to grow through clubs and activities that they are passionate about.
If we visited your office, what would we see?
Magnets from the many places I've visited while traveling for Simmons, a Tenth Doctor figure, a mini 1967 Chevy Impala and a gorgeous Agent Carter poster by local artist Karen Hallion.
What's your favorite thing to do in Boston?
I love attending special events -- some of my favorites are the Boston Marathon, the Pops Independence Day Concert, PAX East and the Boston Book Festival.
What music are you currently listening to?
A little bit of everything! Mumford and Sons, Louden Swain, Bastille, Taylor Swift, The Book of Mormon, Lady Gaga, Dave Matthews Band and Simon and Garfunkel.
What's your favorite book? 
Anything by John Scalzi, Jasper Fforde, Neil Gaiman or Christopher Moore. 
What's your favorite movie?
Return of the Jedi, The Princess Bride, Guardians of the Galaxy and The Emperor's New Groove.
Who would you want to play you in a movie about your life?
I'm tempted to say Tina Fey due to my signature glasses, but I have to go with Felicia Day. She does a great job playing characters who are a nerdy and perhaps a bit awkward, but manage to succeed on their own terms.
What's your favorite local lunch?
Sami's Wrap N Roll, less than a 5 minute walk from campus. Try the Hushwi for your side -- rice with spiced lamb and pine nuts.
What's your dream vacation?
I'm obsessed with Disney theme parks. I'd go on a grand tour of their resorts outside of the United States. Disneyland Paris, Tokyo Disney, Hong Kong Disneyland and the soon-to-open Shanghai Disney.