Campus & Community
Ask Admission: Charlotte Landon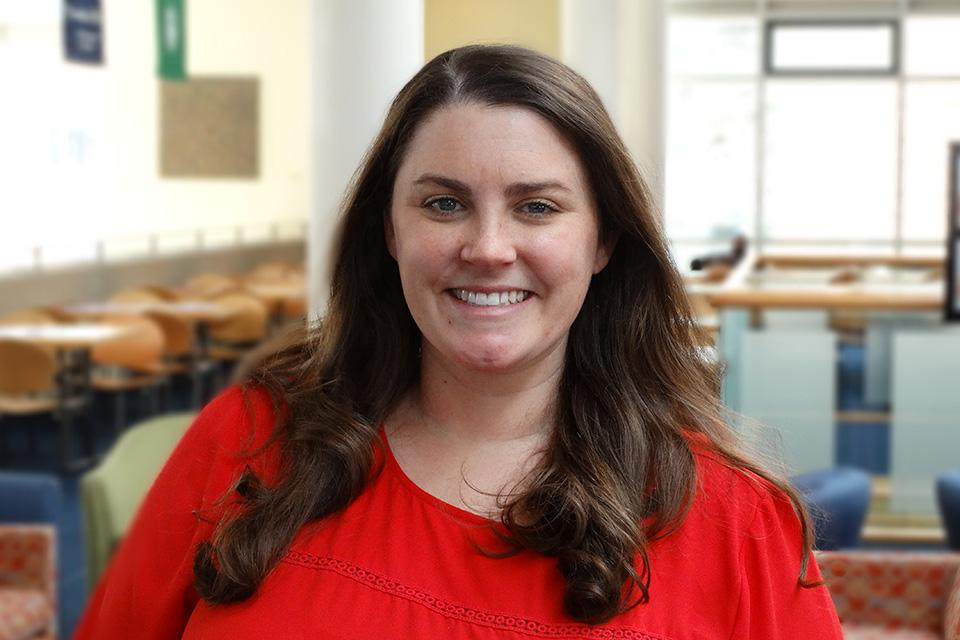 Charlotte works in Admissions at Simmons -- we asked her a few questions!
Where are you from? Where did you go to college?
I'm from Cohasset, MA. I went to Pennsylvania State University and graduated with a BA in communications.
What's your favorite thing about Simmons?
The students. They are smart, kind, achieving, active and fun!
What's your favorite part of your job?
Meeting with potential students. I love learning more about the student and what they're interested in -- then relaying all the information about Simmons to help figure out if we're the best fit for them.
What should students look for when choosing a college?
Whether the school has the major they want to pursue, how far from home do they want to be, finances, size of the school and atmosphere.
If we visited your office, what would we see?
A friendly and open office. We love meeting with students and welcome them all to come by our office. You would see us meeting with students to conduct an interview, holding information sessions and student tour guides taking potential students on tour.
What's your favorite thing to do in Boston?
I live in the North End of Boston and my favorite thing to do is walk down Hanover and Salem Street. The best smells in the world come out of the Italian restaurants and Mike's Pastry. I also love to walk to the Boston Gardens in the spring and have picnics with my friends.