Health Professions Education
The PhD in Health Professions Education at Simmons University develops educators who design, lead and evaluate evidence-based instructional and curriculum innovation within a variety of health professions learning contexts.
Simmons University has been a national leader in health professions education for over two decades.
The mission of Simmons' Doctor of Philosophy (PhD) in Health Professions Education program is to empower a new generation of transformative educators, and to build the growing body of research informing best practices in education across the healthcare continuum.
Our guiding values are creativity, curiosity, respect, perseverance, a commitment to social justice, and outstanding scholarship.
Why study Health Professions Education?
Our PhD in Health Professions Education is designed for clinicians seeking to become skilled educators in their fields.
Our students include nurses, nutrition professionals, pharmacists, physician assistants, genetic counselors, occupational, physical, and speech therapists, public health practitioners, social workers, athletic trainers, radiologists, doctors, and surgical technicians. You'll conduct original research to inform best practices in learning and teaching, debate issues and trends in higher education, learn the principles of teaching strategies and conceptualize the values and ethical systems of the health professional.
What will you learn?
Doctoral experience is essential for the advancement of academic and professional educators. Simmons' PhD in Health Professions Education is a 48-credit program (including prerequisite CAGS credits) culminating in an original research project as part of a dissertation.
PhD coursework is typically completed in 3 years followed by a rigorous research project preparing you to work in higher education and in professional education programs in healthcare.
Recent dissertation topics
The effect of an educational intervention on knowledge of obesity and weight bias in dietetic interns: a mixed methods analysis
Compassion as an influence in the work of healthcare professionals
Diversifying genetic counseling: experiences of students who identify as racial or ethnic minorities
Test-taking anxiety and its impact on healthcare professionals, quality of care and healthcare education
Learn more about Simmons' PhD in Health Professions Education!
Our program director would be happy to answer your questions, or request more information today!
After completing this program, students will be able to:
Analyze social, political, economic, and scientific trends in healthcare including policies and structures that require meaningful transformations in health professions education.
Navigate health professions educational systems and organizations in order to implement successful innovation.
Apply educational theories and principles of cognitive and learning science to enhance student learning in health professions education.
Design and deliver creative and impactful lessons, courses, curricula and programs in health professions education.
Identify, evaluate, and apply evidence-based teaching strategies.
Design learning environments and organizational structures to intentionally and equitably support and engage all learners, particularly those from historically marginalized groups.
Develop and implement processes and tools to assess learning outcomes and evaluate programs in order to inform and improve practice.
Critically analyze and evaluate research in health professions education, marshaling evidence in support of arguments and using data to support educational practice.
Design and conduct ethical and scientifically rigorous original research that informs best practices in health professions education.
Apply principles of ethical and inclusive educational leadership and management practices aligned with current research and theories of leadership in organizations.
Demonstrate proficiency in the range of research methods relevant to health professions education and in the collection, analysis, interpretation, and communication of data and evidence.
Critically analyze existing published research and theoretical underpinnings in order to identify areas amenable to further research.
Disseminate results of scholarly work in peer-reviewed journals, books, conferences, and other professional venues.
Ready to take the next step? We'll guide you through the requirements and deadlines — and get you started on your way.
Associate Professor of Practice and Director of the Health Professions Education Program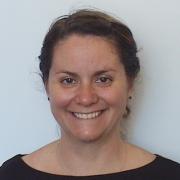 Associate Professor NTT and Director of DNP Program