Health Professions Education
Our Certificate of Advanced Graduate Study (CAGS) Health Professions Education is carefully designed for students who hold a master's degree in a health professions specialty.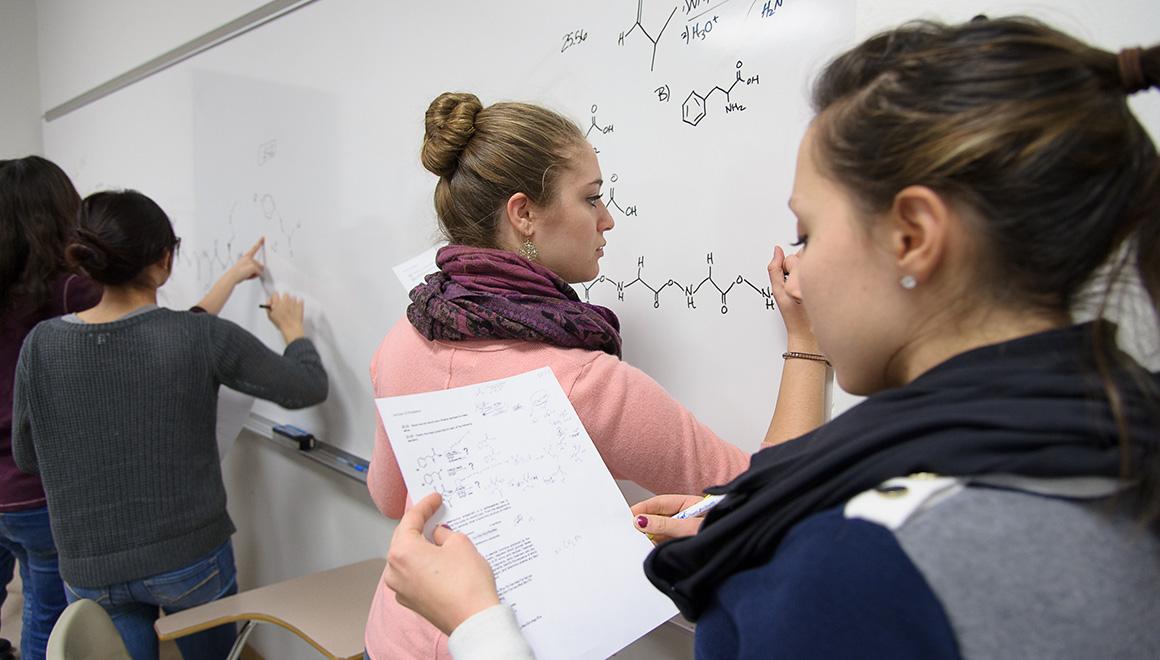 Please Note
As a university focused on providing quality education to prepare future leaders in healthcare, our academic departments constantly evaluate and improve our graduate degree and certificate programs to ensure they meet the demands of the market.
In doing so, there comes the need from time to time to hold the admission process to new students in order to spend time in the evaluation process effectively. As a result, the decision has been made to hold admissions for the Fall 2020 entry term for the PhD and CAGS programs in Health Professions Education. Once the evaluation process concludes, we will send an update about the programs and any relevant timeline information. Thank you for your interest and we look forward to updating you about the program in the future.
---
About the Program
All classes are conducted online, allowing students to continue their careers while being certified. Whether you're a nurse, physician's assistant, physical therapist or other health professional — you'll gain critical skills in educational strategies and technology.
Demand for effective educators within their fields of practice is growing. Our professors-of-practice focus their classes around issues and trends in higher education as well as the fundamentals of teaching. You'll earn your certification and be prepared for a faculty or health educator position within the health care arena.
The CAGS is an asynchronous online program of 18 credits (six 3 credit courses, two in the fall and spring, and one in summer and fall), and may be completed within one year depending on educational immersion availability. However, students may choose to spread out the online courses, taking one course per semester as needed. Students can enter the CAGS program in September on completion of the program will receive a Certificate of Advanced Graduate Study in Health Professions Education.
Applicants must have:
A master's or higher academic degree in a health professions specialty from a regionally accredited U.S. post-secondary institution and have an overall GPA of 3.0. in both undergraduate and graduate studies.
Practical experience within the healthcare arena within the past three years.
Courses in this program are only open to matriculated students. Non-degree status is not available nor do we offering continuing education credit. Since an official certificate will be awarded upon completion of the prescribed curriculum, it is considered an academic credential and thus formal application and admission is required.
CAGS Health Professions Education Sample Curriculum
The program consists of six courses, totaling 18 credit hours. The curriculum includes six didactic courses and one practicum. All courses are taught online.
Year I
Fall (3 credits each)
HPED 520: Trends in Health Professions Education
HPED 521: Learning Theory and Practice
Spring (3 credits each)
HPED 530: Principles of Inquiry and Evidence in Education
HPED 531: Teaching Methodologies, Course Design, and Assessment
Summer (3 credits)
HPED 540: Curriculum Development, Program Design, and Evaluation
Year II
Fall (3 credits)
HPED 541: Educational Application and Immersion Experience
This is a 100 hour immersion experience in the field of higher education individualized to help you achieve your career aspirations. You will work with faculty to identify a PhD prepared educator to work with for a full semester who will provide advice and mentorship to help you apply the theories, concepts, principles, and research learned throughout the educational courses.
On satisfactory completion of the HPED CASGS, those who wish to continue to the doctoral level may apply to the PhD portion of the program.
This program is designed to be completed in 86 weeks. 
This program will cost $21,600 if completed within normal time. There may be additional costs for living expenses. These costs were accurate at the time of posting, but may have changed. 
Of the students who completed this program within normal time, the typical graduate leaves with $ N/A of debt.
*Fewer than 10 students completed this program within normal time. This number has been withheld to preserve the confidentiality of the students 
For more information about graduation rates, loan repayment rates, and post-enrollment earnings about this institution and other postsecondary institutions please click here.