Fall 2023 Community Read: A Conversation with Catherine Price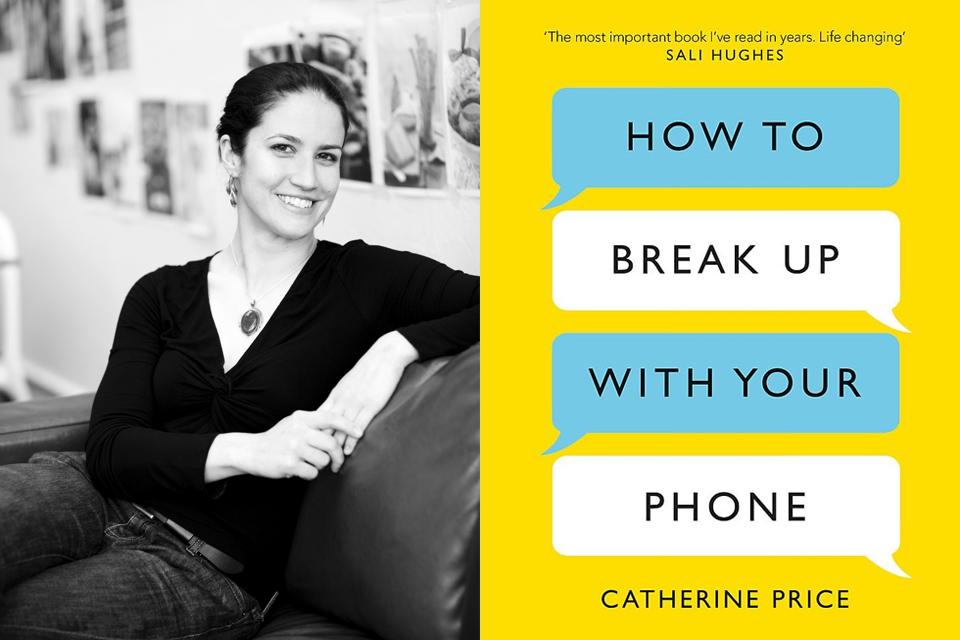 "Breaking up with your phone means giving yourself the space, freedom, and tools necessary to create a new, long-term relationship with it, one that keeps what you love about your phone and gets rid of what you don't."
Join Simmons University on for a conversation and book signing with award-winning journalist and author, Catherine Price! This discussion will be facilitated by Dr. Nanette Veilleux, Professor of Computer Science and Informatics. In-person and virtual registration are available.
Visit the "How to Break Up With Your Phone" LibGuide to borrow a book, learn about the author, and dive deeper into the topics of cyberpsychology, mindfulness, creativity and productivity. Questions about the LibGuide may be emailed to [email protected].
How to Break Up With Your Phone: The 30 Day Plan to Take Back Your Life is the Fall 2023 Community Read at Simmons. This event is free and open to students, faculty, staff, and alumnae/i.
Please note that in-person seating is limited. Only Simmons students, faculty, staff, and alumnae/i may register for in-person attendance. In the event that in-person registration fills up, a livestream will be available on campus and attendees will be able to join the post-talk book signing.
About the Book
Is your phone the first thing you reach for in the morning and the last thing you touch before bed? Do you frequently pick it up "just to check," only to look up forty-five minutes later wondering where the time has gone? Do you say you want to spend less time on your phone — but have no idea how to do so without giving it up completely? If so, this book is your solution.
Award-winning journalist Catherine Price presents a practical, hands-on plan to break up — and then make up — with your phone. The goal? A long-term relationship that actually feels good.
You'll discover how phones and apps are designed to be addictive, and learn how the time we spend on them damages our abilities to focus, think deeply, and form new memories. You'll then make customized changes to your settings, apps, environment, and mindset that will enable you to take back control of your life.
Packed with tested strategies and practical tips, How to Break Up With Your Phone is an essential, life-changing guide for everyone who owns a smartphone.
About the Author
Catherine is an award-winning health and science journalist, speaker, founder of Screen/Life Balance, and bestselling author of books including How to Break Up With Your Phone: The 30-Day Plan to Take Back Your Life and The Power of Fun: How to Feel Alive Again. Her journalistic work has been featured in publications including The Best American Science Writing and The New York Times, and her TED talk on fun was the 2nd most viewed for all of 2022. She speaks and leads workshops and retreats about fun, creativity, productivity, and screen/life balance for clients including major conferences, Fortune 500 companies, business organizations, schools, health organizations, community groups, and hotels and retreat centers, among others. Her ultimate goal is to help people scroll less and live more.
For more information about the Community Read, email [email protected].
---
The Fall Community Read is a collaboration of the Provost's Office, Undergraduate Research and Fellowships, the Division of Student Engagement, Success, and Diversity, the Simmons University Library, and the Office of Advancement. This initiative is made possible through the generosity of Eileen Friars '72 as part of the Friars in Residence Program.