From Community to Curriculum: Translating Social Responsibility into Archival Education
Apr 12, 2019 to Apr 13, 2019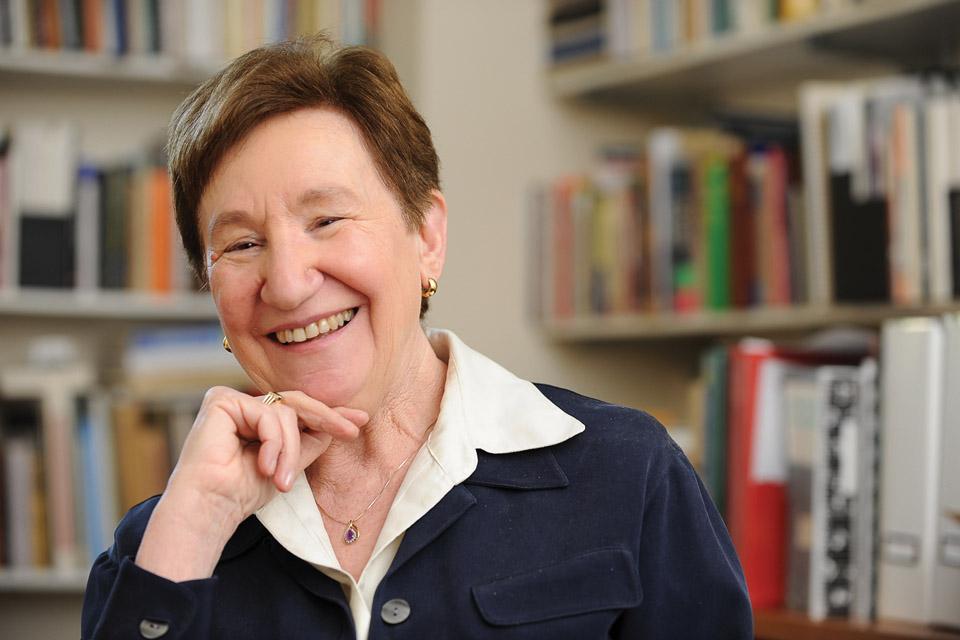 2019 Allen Smith Symposium
The Allen Smith Visiting Scholars Program selects an annual scholar-in-residence. Past scholars have spent their time at Simmons teaching, guest lecturing, holding workshops or symposia. The 2019 Allen Smith Symposium, "From Community to Curriculum: Translating Social Responsibility into Archival Education," will gather SLIS faculty and area professionals to engage in discussion. It will also honor the contributions of Professor Jeannette Bastian during her final semester before her retirement.
Over the past decade, archival concerns have increasingly focused on social issues as records professionals recognize and confront the responsibilities and challenges of documenting a complex global and digital society. Although such issues as social justice, community engagement, inclusive access and documenting marginalized populations have predominated in the archival literature, they have yet to be fully translated into archives education curriculum. Bringing together archival educators and practitioners, this symposium seeks to begin a discussion about creating an archival curriculum that addresses contemporary societal needs while at the same time honoring traditional archival theory and that explores theoretical frameworks, methodologies and best practices for teaching archives in a socially conscious environment.
This event is free.
Friday, April 12
| | |
| --- | --- |
| 8:15-9:00 a.m. | Breakfast |
| 9:00-9:15 a.m. | Welcome |
| 9:15-10:45 a.m. | Panel One: What is a professional archivist today? Is there still a clear professional identity? |
|   | Are traditional archives dead? If so, what is the new archives? Is it only one stream or many? Should we be setting students up for specific or for multiple workplaces and careers? |
|   | Moderator: Megan Sniffin-Marinoff |
|   | Panelists: Rebecka Sheffield, Elizabeth Yakel, Andrew Flinn, Kathy Wisser |
| 10:45-11 a.m. | Break |
| 11:00 a.m.-12:30 p.m. | Panel Two: Does traditional Western archival theory and practice continue to meet the record-keeping and documenting needs of an increasingly multi-cultural and digital society that honors cultural difference? |
|   | How can that traditional theory and practice evolve to meet those needs, and how must archival education change? Are there options for service learning, community partnerships, and other creative learning strategies? |
|   | Moderator: Eliot Wilczek |
|   | Panelists: Jane Zhang, Richard Cox, Leisa Gibbons, Peter Botticelli |
| 12:30-1: 30 pm. | LUNCH |
| 1:30-3:00 p.m. | Panel Three: How deeply should archival curriculum go towards supporting students who are interested in social justice? |
|   | Are there ethical issues at play in focusing on our own personal views to the possible exclusion of other views. And what kind of an emotional and intellectual toll does that take on both faculty and students? |
|   | Moderator: Caitlin Christian-Lamb |
|   | Panelists: Michelle Caswell, Alex Poole, Ricky Punzalen, Jennifer Douglas |
| 3-3:15 p.m. | Break |
| 3:15-4:45 p.m. | Panel Four: How do educators translate the compelling global issues of today - social justice, community engagement, inclusive access, under- documented populations - into archives education curriculum? |
|   | Much of archival education focuses on traditional Western theory and processes and many of our students will be working in these environments, but increasingly cultural sensitivity and an understanding of non-traditional and indigenous archival practices are essential in documenting the record-keeping practices and cultural expressions in our socially conscious environment. How do we combine the old with the new so that on the one hand, students are ready for the workplace, and on the other, they are open to a wide variety of archival options? |
|   | Moderator: Patti Condon |
|   | Panelists: Janet Ceja, Leisa Gibbons, Tonia Sutherland, Andrew Flinn |
Saturday, April 13
| | |
| --- | --- |
| 8:15-9 a.m. | Breakfast |
| 9 a.m.-12 p.m. | Working Groups |
|   | Working groups will be organized from the Friday sessions. Participants will be invited to sign up for working groups on Saturday. The goals of the working groups is to encourage discussion between panelists and symposium participants, delve further into the issues raised by the panels, and to suggest strategies, methodologies and ways forward in terms of both archives education and archival practice. |
| 12-12:30 p.m. | Wrap-up |
The Allen Smith Visiting Scholars Program was established in 2008, following the death of Dr. Allen Smith, a beloved faculty member at SLIS for 31 years. Smith taught primarily in the areas of reference, humanities, and oral history. He was also an advocate for the development of the Children's Literature (MA)/Library Services to Children (MS) dual degree. Dr. Smith earned a Master of Library Science degree at the University of Denver and a Ph.D. at the Institute of Dialect and Folklife Studies at the University of Leeds, England. This fund has brought distinguished scholars to Simmons SLIS annually, including award-winning author Jack Gantos, Dr. Wayne Wiegand and Dr. Paul Sturges. In the selection process, preference is given to scholars whose areas of expertise include oral history, reference, or the humanities.