Academics and Support
Our ability to deliver a high-quality, online undergraduate curriculum is central to our decision to move online for the Fall.
A vibrant and engaging digital experience
We can confidently say that the Fall 2020 semester will be a vibrant and engaging digital experience, unlike what many college students experienced across the country during the chaotic days of Spring 2020. Thanks to the hard work of our faculty and the help of our technology partner 2U, we are able to develop a virtual campus that features hundreds of online courses, including small group discussions and project-based learning. The courses offer a high level of student-faculty interaction and are designed for high impact educational practices and excellent learning outcomes. Furthermore, Simmons is a leader in online graduate education, and we have a track record of student satisfaction and success. This success will extend to our undergraduate programs, offering a highly interactive class experience that is flexible and meets student needs.
In addition, we will offer robust digital undergraduate academic advising, student support, and career education, along with co-curricular activities such as our new offering, [email protected], a virtual, holistic Simmons experience. We will have initiatives to support and welcome our incoming students. Just as important, current students can stay on track and continue their Simmons' experience uninterrupted, despite the uncertainty associated with the pandemic. For example, we have redesigned all of our PLAN courses for the online learning environment.
Student Support and Resources
Academic Advising - Undergraduate Advising is available to support students with course selection, registration, and transitioning to becoming an online student.
Accessibility Services - The Office of Accessibility Services (OAS) is providing remote virtual support and ensures that continuous support will be available to students, parents, staff, and faculty throughout this period.
Bookstore - The bookstore will continue to accept online orders for course materials and general merchandise. 
Career Development - Throughout the Fall semester, the Career Education Center will be conducting virtual services and events.
Library - The library has taken steps to ensure access for the Simmons community to library resources and services.
Technology Support - Technology support will continue to be available to students during the Fall semester.
Tutoring - Tutoring services are offered through online appointments and virtual office hours.
Writing Support - Writing support is available through online appointments and virtual office hours.
Virtual Living Learning Communities
Virtual Living Learning Communities are an interactive fellowship designed to provide educational curriculum, supportive cohorts, and engaging learning environments for the entire Simmons community.
Explore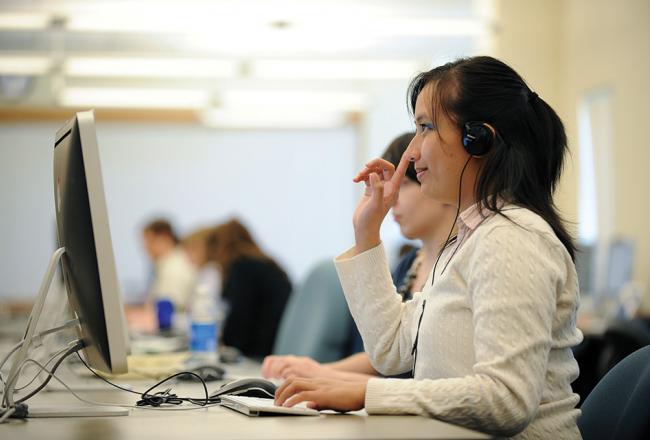 Frequently Asked Questions
Get answers to all of your questions related to the Fall 2020 decision.
FAQs