Protecting Our Community
The policies and practices below are intended to represent the plans we are implementing for students, faculty, staff, and visitors coming to our physical campus, but we are asking all members of the Simmons community, wherever you are, to follow the latest recommendations and guidelines for hand-washing, physical distancing, mask-wearing, and other key practices that will prevent the spread of COVID-19

Testing and Contact Tracing
Simmons has partnered with the Broad Institute to provide regular COVID-19 testing for students, faculty, and staff who will be living on or regularly visiting campus in contact with other community members. This program, called surveillance testing, seeks to identify individuals who are infected but not exhibiting symptoms so that isolation and contact tracing protocols can be initiated.
The frequency by which individuals will be tested will correspond with their risk level, determined by how often they will be on campus and their contact level with other community members. Students required to participate in regular testing will receive notification from the Office of Student Life. Faculty and staff will receive notification from Human Resources or their supervisor.
High risk populations - Tested twice per week

Residential students and Residence Life staff
Employees who spend many hours on campus in close contact activities
Student-facing faculty and staff who are at higher risk for severe illness

Medium risk populations - Tested once per week

Commuting students residing off-campus attending in-person classes with limited co-curriculars
Student-facing employees (faculty, teaching staff, student services, certain dining and custodial staff)

Low risk populations - Only tested if they are symptomatic

Faculty and staff conducting on-campus activities with no student contact

Facilities and grounds staff
IT, finance, advancement, legal, HR staff
Other administrative, research and academic support staff

Students, faculty, and staff with no or infrequent visits to campus
Students, faculty, and staff in the High and Medium risk groups will also be required to be tested before the beginning of the semester.
Testing will be conducted at Alumnae Hall on the Residential Campus. All testing participants will schedule an appointment for testing through the CoVerified app in order to prevent overcrowding at the testing center. The test will consist of a self-conducted nasal swab, observed by a designated Simmons staff member. Results will be delivered via the CoVerified app in 24-36 hours.
Quarantine, Isolation, and Contact Tracing
Anyone who tests positive will be contacted by the Health Center with information and guidance on isolation requirements and other medical care options. Individuals who test positive will be expected to participate in contact tracing with the assistance of the Health Center and the CoVerified app in accordance with public health regulations. 
Faculty and staff members who test positive will be directed to stay home and seek care from their primary physician. Contact tracing for faculty and staff will be conducted by the Health Center in partnership with the Boston Public Health Commission. COVID-positive faculty and staff will not be allowed to return to on-campus work unless they can provide a doctor's note attesting it has been at least 10 days since the positive test and at least 24 hours without symptoms and no fever without the use of fever-reducing medication, or, if symptoms never developed, it has been 10 days since the positive test. People with severe or critical illness or who are severely immunocompromised should isolate for 20 days from onset of symptoms.
Students residing on campus who test positive will be moved to a designated isolation* residence hall and provided with care and support from Health Center and Residence Life staff. Students who are identified as being in close contact with a person who has tested positive will be required to quarantine** in their private residence hall room with support from the Health Center and Residence Life staff. 
Anyone who is in close contact (fewer than 6 feet apart for 15 total minutes over a 24-hour period, as defined by the CDC) with someone who tests positive will be required, per state guidelines, to quarantine for 14 days regardless of a subsequent negative test. Anyone who reports a COVID-related symptom on their daily symptom check will receive information about further evaluation that may require quarantine or isolation.
CoVerified - An app for testing, symptom checking, and contact tracing
CoVerified is an application available for smartphones or through a web portal that allows Simmons community members to complete daily symptom checks, manage on-campus COVID-19 test appointments and results (if applicable), and enter information to aid in contact tracing. Currently CoVerified is only available for students, faculty, and staff participating in regular testing. Students, faculty, and staff who need to access campus for infrequent or one-time visits who are not part of the testing program should visit Public Safety and fill out a paper form indicating if they have any symptoms of COVID-19.
Students, faculty, and staff coming to campus regularly will be expected to utilize the CoVerified app to fill out a symptom check on the day(s) they plan to come to campus. Upon arrival, commuting students will need to show their approved symptom check to their professor or lab supervisor. Faculty and staff will need to show their approved symptom check to Public Safety when checking in. Students, faculty, and staff participating in regular testing at Alumnae Hall will also use CoVerified to schedule their testing appointments and view results.
Any questions about the CoVerified app should be directed to Simmons Health Services.
Note for contingent workers: Contingent workers must have a 7-digit numerical Simmons ID number to properly use CoVerified. The following forms must be filled out and returned to HR to get the correct Simmons ID number. Please expect that it will take a couple days to process:
Confidentiality Agreement
Temp & Contingent Info Form - Answer yes to "Will technology access to Simmons email and Network accounts be required?"
Masks, Physical Distancing, and Cleaning
A facial covering, such as a disposable mask or reusable cloth face covering, must be worn by everyone on campus in all areas except for private, single-occupancy offices, private residence rooms, or while eating or drinking. An appropriate facial covering is one that provides full coverage of your nose and mouth. Appropriate use of facial coverings is critical in minimizing risks to you and others.  However, please note that wearing a facial covering is not a substitute for physical distancing.  
Everyone is asked to, whenever possible, follow physical distancing guidelines by maintaining at least 6 feet of distance between yourself and others. Signage will be posted around campus reminding you of this practice and mask-wearing requirements. Physical plexiglass barriers have been installed at all service locations to provide an extra layer of protection for in-person interactions.
We will be enhancing our cleaning schedule, including sanitizing all common areas and classrooms three times per day, including a deep clean every night. Anyone on campus is expected to clean the spaces they use, including private residence rooms and private offices, as well as any shared chairs, desks, or other equipment. Sanitizer, disinfectant wipes, and other cleaning supplies will be provided throughout common areas for anyone to use to clean and disinfect their areas. All community members are encouraged to wash their hands frequently and utilize the sanitizer dispensers placed around campus. 
Anyone coming to campus will be expected to comply with the Physical Distancing, Face Coverings, and Hygiene Policy.
Classroom and Lab Safety Protocols
Even though all courses will be available online, a small number of classes which require in-person instruction will meet on campus throughout the semester. Each program and course will have specific needs that will be communicated to faculty and students, but the following protocols are in place for all in-person academic activities.
Masks will be required for all students and faculty in a classroom at all times. Certain classes, such as physical therapy or science labs, may require additional PPE.
All classrooms have been evaluated for reduced capacity in accordance with state guidelines. The capacity for each room will be posted on a placard outside the room.
When possible, furniture has been moved or labeled to facilitate physical distancing between occupants. 
Some spaces, such as physical therapy lab spaces, have barriers separating workspaces in order to further prevent contact between students.
Faculty and students should pay attention to any posted directional signage indicating one-way walking paths. Some classrooms may have designated entry and exit points. If a classroom has a single entryway, students and faculty should use staggered entry and exits in order to maintain spacing. 
All students will be asked to disinfect their chairs, desks, and any equipment used during class at both the beginning and end of class. Custodial crews will also be conducting regular cleaning of all classrooms throughout the day.
View Simmons' submission for the Massachusetts Higher Education Control Plan.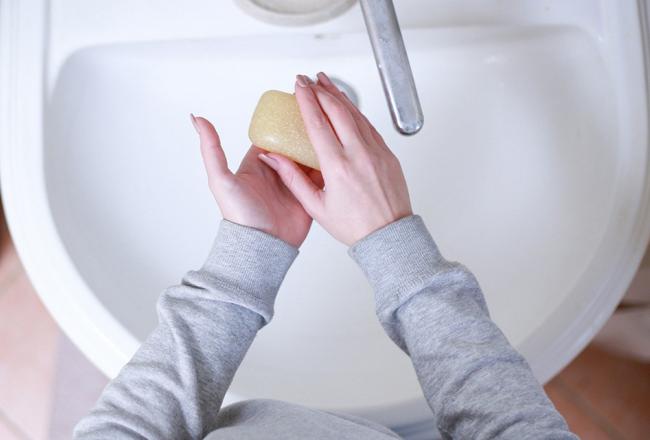 Non-Residential Students in Off-Campus Placements
These protocols apply to students who do not live on the Simmons campus, but live in Massachusetts with the ability to commute to campus to participate in testing or pick up PPE.
Off-Campus Placement Guidelines