Tamara Cadet
Adjunct Faculty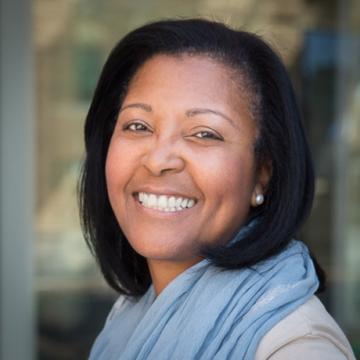 License/Certification
About Me
Tamara J. Cadet, Ph.D., L.I.C.S.W., M.P.H., is an Associate Professor at the Simmons School of Social Work. She also holds a faculty appointment at the Harvard School of Dental Medicine in Oral Health Policy and Epidemiology. Dr. Cadet brings her more than 25 years of practice experience in many capacities and settings to her teaching and to her research. Dr. Cadet has worked in the fields of substance abuse, adoption, mental health, health care, schools, and oncology with children, adults, families, and older adults, as both a social worker and as a community organizer. She has a motto, that if she is not thinking about the underserved or under-represented client or patient, then she has forgotten the most important part of conducting research. It this commitment to social justice that permeates every aspect of her research. Her ultimate objective is to advance efforts to develop and test health promotion interventions for underserved and underrepresented populations and communities to reduce disparities and increase equity. To this end, her research has focused on improving access to cancer prevention, early detection, and treatment services for older adults of color. Dr. Cadet has been the recipient of several national career development awards for her research and has been funded by the National Cancer Institute. She was also a recipient of the National Institute of Health Loan Repayment Program. She is currently funded by the National Institute of Aging and involved with the Simmons School of Social Work Health Resources and Services Administration funded Behavioral Health Workforce and Education and Training Program. She particularly enjoys translating her research to practice for community-based organizations where she serves and preparing social workers for effective evidence-based practice.
Dr. Cadet has three core assumptions in her teaching including: doing whatever helps students learn, adopting a critically reflective stance, and being aware of how students experience their learning and perceive my actions (Brookfield, 2006). One of her goals is to create safe environments for students to actively learn and engage with the topic in their own time and space. I believe my role is to provide meaningful information that connects students' learning to their overall personal, professional, and academic experiences (Hooks, 1994). Learning begins when students apply and integrate their knowledge. Significant learning begins when students integrate their ideas, when students learn about themselves and others, and, most importantly, when they learn how to learn. Significant learning is not a linear process but a cyclical process where one aspect of learning informs another. It is my hope that lasting change has occurred for my students through our collective learning.
Dr. Tamara Cadet's Curriculum Vitae
Area of Expertise
Health social work, health literacy, decision-making, evidence-based health promotion interventions in the community; facilitators and barriers to reducing disparities in preventative health behaviors, advancing health equity, health care service utilization among vulnerable populations with a focus on oncology and gerontology
What I Teach
Dr. Cadet's teaching interests include clinical practice, human behavior, health-care practice, older adults, and intervention research. Specifically, Dr. Cadet teaches the foundation clinical practice course on the ground and online, an online human behavior in the social environment course, an advanced health care practice course, an older adult practice course, and a Ph.D.-level course in intervention research.
Research/Special Projects
Dr. Cadet's research interests include oncology, aging, health behaviors, psychosocial and cultural factors, and health promotion. Based upon her dissertation research, older Hispanic and non-Hispanic women and the psychosocial factors influencing their breast and cervical cancer screening participation, she investigates and promotes evidence based health promotion interventions for underserved populations. She is specifically interested in behavioral factors that influence health behaviors.
Dr. Cadet is currently adapting and evaluating a colorectal cancer screening decision aid for use among older women and men with low health literacy levels. She recently completed adapting and evaluating a mammography screening decision aid for use among older women with low health literacy levels. She continues to collaborate with colleagues to investigate the psychosocial and cultural factors that influence older adults and their cancer-screening behaviors using national datasets, including the Health and Retirement Study.
Publications/Presentations
Selected Grant Activity
National Institute of Aging (2020-2025)
Shared decision-making and colorectal cancer screening behaviors among older adults
with low health literacy
Role: Principal Investigator
Health Resources and Services Administration (2017 – 2021)
Behavioral Health Workforce and Education and Training Program
Role: Program Evaluator
National Institutes of Health-Health Disparities Loan Repayment Program (2017 – 2019)
Adaptation of a mammography decision aid for low health literate women aged 75 and older
Role: Principal Investigator
Research Supplement to Promote Diversity in Health-Related Research (2016 – 2019)
3R01CA181357-03S1 (Admin Supp)
Adaptation of a mammography decision aid for low health literate women aged 75 and older
In collaboration with Dr. Mara Schonberg, MD, MPH; Beth Israel Deaconess Medical Center
Role: Principal Investigator
Publications
Cadet, T., Burke, S., Naseh, M., Grudzien, A., *Kozak, R., Lupardus, J., Bullock, K, & Davis, C. (Accepted for publication). Examining the family support role of older Hispanics, African Americans, and Non-Hispanic Whites and their breast cancer screening behaviors. To: Journal of Social Work in Public Health
Cadet, T., Burke, S., Bakk, L., Nedjat-Haiem, F. & Schroepfer, T. (Accepted for publication). Attending to the psychosocial factors of older Hispanic, Black and non-Hispanic White women and their breast cancer screening behaviors. To: Journal of the National Medical Association
*Cadet, T., Burke, S., Nedjat-Haiem, F.. Bakk, L., Naseh, M., Grudzien, A, O'Driscoll, J., & Alcide, A. (2020). Timing of immigration effects asset change among Hispanic caregivers of older family members. To: Journal of Family and Economic Issues DOI: 10.1007/s10834-020-09719-3
de Saxe Zerden, L. Cadet, T., Jones, B., & Galambros, C. Social Work's Commitment and Leadership to Address Social Determinants of Health and Integrate Social Care into Health Care. (Accepted for publication). To: Journal of Health and Human Services Administration
Cadet, T., Aliberti, G., Karamourtopoulos, M., Jacobsen, A., Siska, M., & Schonberg, M. (Accepted for publication). Modifying a mammography decision aid for older women with low health literacy. To: Journal of Health Literacy and Research
Professional Affiliations & Memberships
Council on Social Work Education 2019-2022
Commission on Research
Council on Social Work Education 2020-2023
Minority Fellowship Program
Master's Advisory Committee Member
International Patient Decision Aid Standards Collaboration 2019
Health Literacy Review Working Group
National Academies of Sciences Consensus Study 2018
Integrating Social Care Needs into Health Care
Awards
Simmons University Research Award (2019)
Leaders in Equitable Evaluation and Diversity Research Scholar (2019-2020)
Butler-Williams Scholars Program (2016)
National Institute of Aging