Michael Zachary
Assistant Teaching Professor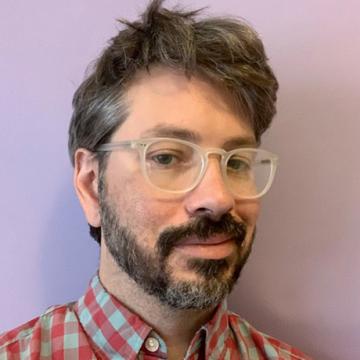 A-460G
(617) 521-2156 ext. 2156
Education
Massachusetts College of Art and Design (MFA, 2008)
Bowdoin College (BA, 2002)
About Me
I have taught studio art courses at Simmons since 2017. Prior to that, I taught at Massachusetts College of Art and Design, Northeastern University, and The University of Massachusetts at Lowell.
I also maintain an active studio practice and exhibit my drawings and paintings internationally. You can find my work online at www.drawsoftly.com or on instagram @drawsoftly.
Area of Expertise:
What I Teach
Art 111 - Draw What You See
Art 112 - Color Studio
Art 119 - Sculpture
Art 183 - Life Drawing
Art 211- Nature into Drawing
ART 231- LC - Data as Art: The Personal and the Political
LCIS 201 - Int. Seminar: From Numbers to Narrative
Research/Creative Activities
In my drawing and painting practice, I am interested in positioning site contingency, physicality, and a sense of place and history as a counterbalance to the hyper-mobility and fungibility of contemporary image culture, particularly digital images and the internet. Although the language of my drawings and paintings appears "digital" (i.e modular, logical, combinatoric) I am most interested in what happens when that system of making is slowed down and embraces the "limitations" of becoming a cumbersome physical painting or drawing that exists in a specific (and physical) space, time, and context rather than "flying free" on the internet. In a way, I am trying to turn my mind and body into the world's slowest, least efficient digital camera to see what will happen.
Awards
Residency Fellowship, The Joseph and Anni Albers Foundation (2020)
Assets for Artists Grant, Mass MoCA (2020)
Massachusetts Cultural Council Fellowship, Finalist Award (2018)
Blanche Coleman Award Grant, Boston University (2017)
Artists Resource Trust Grant, The Berkshire Taconic Foundation (2017)
Research Fellowship, The Surdna Foundation and Bowdoin College (2002)