Matthew Schwartz
Assistant Teaching Professor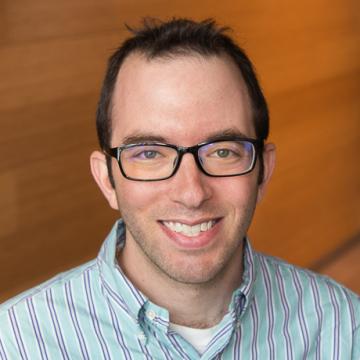 Education
PhD in Genetics and Genomics
Harvard University, May 2016
BA in Biological Sciences
Northwestern University, June 2009
About Me
I joined the Simmons faculty as a full-time Lecturer in the Biology Department in January 2018. I am currently teaching Anatomy and Physiology and Human Development and Genetics at Simmons. I also serve as a PLAN advisor to first year students. I have previously taught at Clark University, Emmanuel College, and Harvard University.
I received my PhD in Genetics and Genomics from Harvard University in 2016, where I directed independent and collaborative research in limb development and vertebral patterning. I received my bachelor's degree in biological sciences from Northwestern University in 2009. After a brief postdoc, I have been pursuing a career in undergraduate education and I am passionate about science education and science communication.
I decided to pursue a career in undergraduate education because I love inspiring others to be passionate about science. I love to see the spark of inspiration in students when they understand a scientific concept and see the relevance to their own lives. While teaching, I emphasize critical thinking, problem-solving skills, and communication over memorization to facilitate a deeper understanding of the material and to instill students with the essential capacities they need to be lifelong learners.
In addition to teaching at Simmons, I am excited to be serving on two university-wide committees. I am serving as a member of the faculty advisory committee for the Center for Faculty Excellence, providing advice, guidance, and support for the CFE's mission to promote excellence in teaching. I also help to facilitate and monitor the use of animals in research and teaching as a member of the Institutional Animal Care and Use Committee.
Outside of Simmons, I like to engage in scientific outreach in many forms and last summer I taught two high school Neuroanatomy academic camp courses with an education nonprofit, Education Unlimited.
Outside of teaching, I love to spend my time exploring the world and I especially enjoy hiking, biking, traveling, and nature photography. When I'm not experimenting in the lab, I also love experimenting with new spicy vegetarian recipes in the kitchen.
What I Teach
BIOL-231 - Anatomy and Physiology I
BIOL-232 - Anatomy and Physiology II
BIOL-231L - Anatomy and Physiology I Lab
BIOL-232L - Anatomy and Physiology II Lab
BIOL-347 - Human Development and Genetics