Marla Lynch
Adjunct Faculty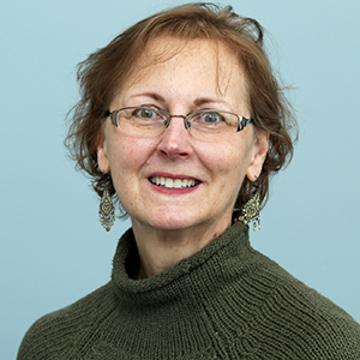 Education
BSN Boston University
MSN Boston College
CAGS in Health Professions Education, Simmons
License/Certifications
Registered Nurse in MA
Registered Psych Clinical Nurse Specialist
ANA Certified Clinical Specialist in Adult Mental Health
PMHCNS-BC [Psychiatric Mental Health Clinical Nurse Specialist, Board Certified] since 1982
About Me
After many years in an advanced practice nursing role in various settings [outpatient mental health center, HMO, day treatment, start up mental health consultation & utilization review firm, consultation to BC/BS and other insurers] with various populations- adults, elders, children & their caregivers; I transitioned to teaching.
Area of Expertise
What I Teach
I've been teaching Mental Health nursing at Simmons for 14 years in the classroom and prior to this in clinical settings. My focus on recognition of potential disorders and responding to mental health issues in a supportive and psychoeducational manner; and helping students apply the nursing process in this specialty area of nursing.
Community Engagement
I volunteer as a co-facilitator in an ongoing support and psychoeducational multifamily group. Members have a family member experiencing ongoing issues with psychotic illnesses.
Research/Special Projects
Compassion, self compassion in nursing education
Publications/Presentations
Christoffersen, J, Barron, A., Lynch, M., & Caroline, H. (2010). Integrating Psychosocial Skills into Medical-Surgical Curriculum in a Baccalaureate Nursing Program, Journal of Nursing Education, 49 (10) p.573.
Presentation "The Use of Simulation In Enhancing Students' Understanding and Comfort in Navigating Complex Psychosocial Situations" at Rhode Island College of Nursing Faculty Simulation Conference in May 2010.
Presentation "Stress Management and Self Care" at the Massachusetts National Alliance for Mental Illness Conference in October 2013
Professional Affiliations & Memberships
MNA
American Psychiatric Nurses Association