Lydia Fash
Assistant Professor (NTT)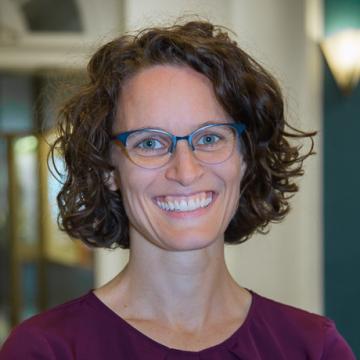 Education
Tufts University (BA 2003)
Brandeis University (PhD 2013)
About Me
Lydia G. Fash holds a B.A. summa cum laude from Tufts University, and a M. A. and a Ph.D. from the Department of English and American Literature at Brandeis University, where she was awarded an Andrew W. Mellon Dissertation Year Fellowship, a teaching award, and a number of grants to support her research and travel. A committed scholar -teacher, Fash has taught writing, rhetoric, ethics, and literature (Latin American, British, and American) at Brandeis, Boston, Harvard, and Simmons Universities and at Emerson College. Her interests are wide-ranging and include early and nineteenth-century American literatures, transnationalism, time studies, book history, pedagogy, and digital humanities.
What I Teach
American Literature to 1865
American Literature, 1865-1910
Women in Literature
Creative Writing Nonfiction
Piratical Literature
Crime Literature
The Humanities Internship course
Publications
Lydia G. Fash's literary and cultural criticism has been on many topics and appeared in Narrative; The New England Quarterly; and Symbiosis : A Journal of Transatlantic and Literary Cultural Relations, among other locations. Her Master's Thesis was a border studies project involving fieldwork in the megalopolis of Ciudad Juárez, Chihuahua ( Mexico) and El Paso, Texas (United States). Her monograph, The Sketch, The Tale, and the Beginnings of American Literature, traces the creation and consolidation of two short fiction genres—the sketch and the tale—in the early nineteenth-century United States. By articulating these forms' centrality to the historical fiction and other beginning stories of Washington Irving, Sarah Hale, Catharine Sedgwick, Nathaniel Hawthorne, and Edgar Poe, the book offers a counter-history of the rise of self-conscious American letters that deemphasizes the novel. Moreover, although critics often assume that modernists are the first to manipulate narrative time, each of these antebellum authors innovates with temporality to reinforce projections of a distinct American people. Later, in a tight span of three years, Hawthorne, Melville, and Stowe construct their mid-century masterworks, The Scarlet Letter (1850), Moby-Dick (1851), and Uncle Tom's Cabin (1851-2), from short fiction precisely because the sketch and tale had become so useful to telling "American" stories. The next year, in what is the first novel published by an African-American, William Wells Brown borrows these same techniques to expose the racial exclusivity inherent in the sketch and tale tradition and the fictive white ethnicity they were used to conjure. The Sketch, the Tale, and the Beginnings of American Literature will be published with the University of Virginia Press in spring 2020.
Fash also publishes frequently on teaching, has contributed to various anthologies, and has curated and digitized rare books exhibitions. Her current writing projects include a book -length treatment of eighteenth- and nineteenth -century US and Caribbean popular literature about pirates and an edited collection on social justice pedagogy.