Linda Moniz
Adjunct Faculty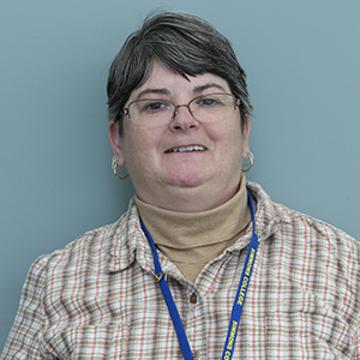 Education
2013 PhD in Health Professions Education - Simmons College
1998 MSN, Salem State University
1988 BSN, Salem State University
License/Certifications
About Me
I have been a RN for over 30 years. My areas of expertise are medical / surgical nursing, gerontology and EOL / Palliative care. Before coming to Simmons, I did staff development in home care and long term care. My research interests include clinical judgment and how this can be measured with nursing students and nurses, nursing professionalism and professional behaviors of nursing students, use of pet therapy to decrease nursing student anxiety.
Area of Expertise
Medical / Surgical Nursing, Gerontology, EOL / Palliative Care
What I Teach
I teach Health Promotion, Nursing Fundamentals and Health Assessment, Medical / Surgical Nursing 1 + 2, Synthesis/Clinical Decision Making.
Professional Affiliations & Memberships
ANA Massachusetts
Sigma Theta Tau International