Kristin Nelson
Associate Professor of Practice of Education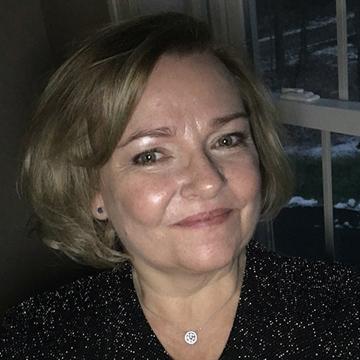 Education
University of Utah Ph.D
University of Michigan M.A.
University of Wisconsin B.A.
About Me
During my career, I have spent numerous hours in classrooms as a member of the Reading First evaluation team in Utah, a literacy coach, an English teacher, and a supervisor to student teachers. I have taught general education courses as well as reading and language arts methods courses that included the principles of Universal Design for Learning (UDL), the Sheltered Instruction Observation Protocol (SIOP) model, and backwards design at Simmons University, Lasell College, the University of Utah, Utah State University, and Weber State University (at which I was a full-time faculty member). In addition, I have presented at international conferences and have had articles published in Reading & Writing Quarterly, Reading Psychology and the Journal of Literacy Research.
I believe that for students to learn, they need to be engaged in the content they are learning and be given enough scaffolding from the teacher to build on what they already know and are able to do. To ensure engagement, instructors must provide a variety of ways of delivering information, including lectures, readings, and media presentations. There also must be plenty of time devoted to discussing with each other and their instructors the material about which they are learning. These discussions can be in whole and small groups as well as in pairs. Instructors should design activities that allow students to work with the ideas they are learning in a hands-on way. For example, if students are learning how to teach expository forms of writing, they should practice in class those same writing activities as they receive guidance from me. It is always my goal that teachers believe they are prepared to succeed in their future classrooms.
What I Teach
GEDUC 471: English Curriculum and the Middle/High School Level
GEDUC 464: Reading and Language Arts for the Elementary Classroom
EDUC 156: Schools in an Era of Change
GEDUC 460: Teaching Strategies for the Inclusive Classroom
GEDUC 402: Practicum Seminar at the Middle/High School Level
Research/Creative Activities
My current projects include a survey of secondary English teachers' vocabulary teaching methods and an analysis of the reading outcomes in bilingual schools.