Kathy Lopes
Adjunct Faculty in the Role of Section Instructor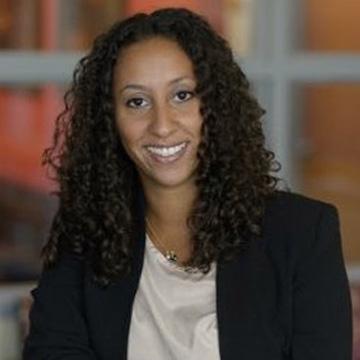 License/Certification
About Me
Kathy Lopes received her MSW in 2005 from Simmons University and her BA from the University of Massachusetts – Amherst. After several years of clinical and policy practice within the school systems of Washington DC, Kathy returned to Simmons SSW in an Advisor role as the Coordinator of Academic & Student Services, as well as a part-time Instructor.

Her broad social work experience includes case management, clinical, and managerial roles with specific training in Cognitive Behavioral, Trauma-Focused Cognitive Behavioral and Child-Centered Play Therapies. Her social work involvement in a nationally publicized case has inspired her work in advocacy, policy reform and diversity development within the field.
What I Teach
SW200 - Social Welfare Policy
SW410 - Social Policy & Services
SW409 - Dynamics of Racism & Oppression
SW523 - Political Action & Strategies for Professional Social Workers
Publications
Selected Publications
Lopes, K. (2012). Care Coordination for the Well-Being of Children. In E. Clark & E. Hoffer (Eds.), Social Work Matters: The Power of Linking Policy & Practice (pp. 69-73). Washington, DC: NASW Press.
Professional Affiliations & Memberships
National Association of Social Workers 
National Association of Black Social Workers - Simmons University Faculty Advisor 
Simmons University SSW Alumni Board - Past Vice President (2012-2013)
Awards
Justice for Victims of Crime Award - U.S. Department of Justice (2010)
Minnie Kelly Recent Graduate Award - Simmons SSW Alumni Association ( 2008)