Karen Teeley
Professor of Practice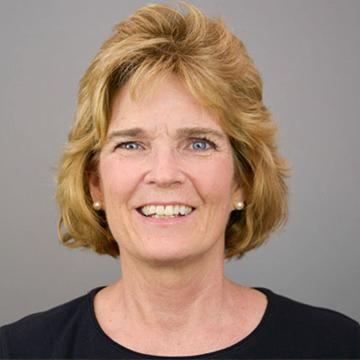 About Me
Karen Harvey Teeley, M.S., R.N.,  AHN-BC, CNE, is the Director of the [email protected] Online RN to BSN program. She has been teaching full time at Simmons University since 2002 and has over twenty-five years' experience in community health nursing. As a home care nurse she has held positions from field nurse to Vice President. She has also taught at Emmanuel College and University of Rhode Island.  Ms. Teeley holds an advanced certificate in nursing education from the NLN (CNE) and an advanced certificate in holistic nursing (AHN-BC))  Ms. Teeley has been involved in the design and development of on-line and blended courses for over 12 years. She has been a key contributor to Blended Learning at Simmons University and serves as a faculty resource for blended and online learning development.
In addition to her teaching at Simmons, Ms. Teeley is a part-time Instructional Designer for Bayada Home Health Care, an international home care company. She develops and delivers virtual training workshops in leadership development.
Ms. Teeley has authored several articles for Journal of Nursing Education and most recently published a chapter, "Multimedia in the Classroom: Creating Learning Experiences with Technology" in Innovative Teaching Strategies in Nursing,  2013 by Martha Bradshaw and Arlene Lowenstein.
Ms. Teeley also serves on the Professional Advisory Committee for Steward Home Care and is a founding member of the Faith/Health Connection Parish Nurses Association in southeastern Massachusetts. She is an active member of Sigma Theta Tau, Association of Community Health Nursing Educators (ACHNE),  American Public Health Association (APHA) and Association for Talent Development (ATD -formerly ASDT).
What I Teach
Health Promotion: Global Perspectives, Nursing Care of Individuals, Families and Communities, Care at the End of Life and Holistic Health Care.
Research/Creative Activities
Research on "flipped" classrooms and effectiveness for preparing students for class.