Julie Yao Cooper
Visiting Professor and Director of Graduate Programs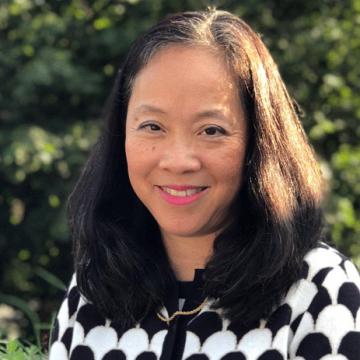 About Me
Julie Yao Cooper is a visiting professor and Director of Graduate Programs for the School of Business at Simmons University. Since 2005, she has been on the faculty of Hult International Business School, where she has taught courses in marketing, quantitative methods, communications and general management.  
Professor Cooper has over twenty-five years of consulting experience in marketing strategy and corporate education. Her current research focuses on accelerating development of the critical thinking and communications skills needed by future business leaders working in multicultural environments. Past organizations that have benefited from Ms. Cooper's expertise include American Express, BBDO, Merck and Planned Parenthood.
Professor Cooper has lead consulting engagements with the Monitor Group, a global strategy-consulting firm. She was a founding principal with Mavens & Moguls, LLC, a marketing consultancy.  Her corporate background includes positions with Goldman Sachs, IBM, and Procter & Gamble. As a researcher and doctoral candidate in marketing at Harvard Business School, Professor Cooper published papers on marketing strategy and customer loyalty.
Professor Cooper holds an A.B. in Economics with honors from Harvard University, an MBA from Harvard Business School. She serves as an appointed director on the Board of Directors for the Harvard Alumni Association. She has studied piano at the Juilliard School, and speaks Mandarin Chinese. Professor Cooper currently resides in Cambridge, Massachusetts with her husband and two children.
What I Teach
MGMT 250 Marketing
MBAO 564 Project Management