Jessica Parr
Assistant Teaching Professor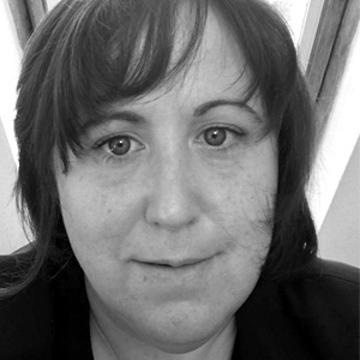 Education
Simmons College (BA, History, 2000)
Simmons College (MA, History, 2005)
Simmons College (MS, Archives Management, (2005)
University of New Hampshire at Durham (MA, History, 2012)
University of New Hampshire at Durham (PhD, History, 2012)
About Me
I am a teacher-scholar who specializes in the Atlantic World with particular interests in the study of slavery, memory studies, and the digital humanities. I am on the editorial board for The Programming Historian, a I have been teaching at the university level since 2005, and enjoy working with students in the smaller classroom settings Simmons offers. Outside of my teaching and research activities, I am also working on my black belt in Taekwondo. She/Her/Hers.
What I Teach
HIST 100: World History
HIST 101: World History Since 1450
HIST 140: Early American History
HIST 210: The African American Experience (as part of the Henrietta Lacks Learning Community)
HIST 211: Medicine and the African Experience
HIST 371/571: Comparative Slavery
HIST 374/575: Digital Humanities Seminar
CS 224: Data Visualization
LDR 101: African Anti-Colonial Resistance Movements
Community Engagement
I have given public talks at the Boston Athenaeum, Portsmouth Athenaeum, Old South Presbyterian Church, and Civil War Roundtable of Lynn, MA. I have been a guest on a number of history podcasts, including Ben Franklin's World, and have contributed to several web publications, including Black Perspectives, The Junto, and We're History. From 2018-2019, I was a scholar-consultant on the NEH-funded project "Go Local:  Building Capacity for Public History in York County, Maine," which was intended to improve the digital presence of small history museums and libraries. I have also worked with community partners as part of my classes, including the Gilder-Lehrman Center for the Study of Slavery, Resistance, and Abolition at Yale University, and am the 2019-2020 Faculty Fellow in Community Engagement.
Research/Creative Activities
My first book, Inventing George Whitefield: Race, Revivalism, and the Making of a Religious Icon was published by the University Press of Mississippi (cloth 2015; pbk 2016). I explore Whitefield's development as a symbol shaped in the complexities of revivalism, the contest over religious toleration, and the conflicting roles of Christianity for enslaved people. Evangelical Christianity's emphasis on "freedom in the eyes of God," combined with the problems that the rhetoric of the Revolution posed for slavery, also suggested a path to political freedom. My analysis of the evolution of Whitefield's thought on slavery is among the book's central contributions. Another major contribution is my analysis of Whitefield's afterlife.
I am currently at work on a book that explores the meanings of "slavery" and "freedom" in the British and Black Atlantic Worlds between 1660 and 1830. In the white Anglo-American context, "slavery" and "freedom" were discussed in political, legal, and religious terms. This dialogue led to metaphysical understandings of chattel slavery in the British Empire, and involving political, legal, and religious structures that legitimized the permanent enslavement of Africans. While only a relatively small minority of Englishmen (later Britons) raised political, legal, or moral problems with slavery, the institution of slavery nonetheless needed to be defined, and particularly how it contrasted with what it meant to be English in the early years of Britain's direct involvement with the slave trade. For thinkers and writers of the Black Atlantic, "slavery" and "freedom" were discussed primarily on religious and political terms, engaging with the Anglo-American interpretations of law and religious designed to disenfranchise them. What began as a means to describe and legitimize chattel slavery was reinterpreted by writers of the Black Atlantic who, from the 1760s onward, used the political and religious language in their own terms to describe a post-slavery Black Atlantic.
Publications
Books
In Progress:
The Select Papers of James Ramsay (Under Review)
To Drink Samaria's Flood: Religion and Law in Black Antislavery Thought, 1760-1860 
Published:
Inventing George Whitefield: Race, Revivalism, and the Making of a Religious Icon. (Jackson: University Press of Mississippi, 2015; paperback Nov. 2016).
Articles
Invited Essay, "Slavery, Race, and the Contours of Belonging in the Atlantic World," Reviews in American History (forthcoming).
"Plotting Piety: Religious Spaces and the Mapping of George Whitefield's World," Wesley and Methodist Studies, 8:2 (June 2016): 120-134
Essays and Chapters
"George Whitefield," Travis Burnham, ed, Oxford Biographies in Atlantic History (NY: Oxford University Press, 2017).
"The Evolution of the Franco-American Alliance and France's Military Contribution." Christos Frentzos and Antonio Thompson, eds, The Routledge Handbook of U.S. Diplomatic and Military History, Colonial Period to 1877. New York: Routledge, 2014).
"Freeborn Americans: the Rise of the Urban Wage Earner in the Early Republic, 1788-1830." Andrew Frank, ed, The Early Republic: People and Perspectives. New York: ABC- CLIO, 2008).
Professional Affiliations & Memberships
African American Intellectual History Society
Omohundro Institute of Early American History and Culture
Organization of American Historians
Royal Historical Society
Awards
Faculty Fellow in Community Engagement, Simmons University (2019-2020)
Archie K. Davis Fellowship, North Caroliniana Society (2019)
Florence Bell Scholar Award, Methodist Archives, Drew University (2019)
Travel Grant, North American Council for British Studies (2018)
SURE Fellowship, Simmons University (2018)
Publication Grant, American Association of University Women [alternate] (2018)
National Endowment for the Humanities Summer Institute, Slavery and the Constitution (2018)
Digital Humanities Award; as part of The Programming Historian's Editorial Team (2017)
American Congregational Association Fellowship, Boston Athenaeum/Congregational Library (2016)
National Endowment for the Humanities, Doing Digital History Institute (2016)
Fellow, Royal Historical Society (2015)
Travel Scholarship, Congregational Library, Boston, MA (2015)
John Hope Franklin Grant, John Hope Franklin Research Center, Duke University (2015)
Annette K. Baxter Grant, American Studies Association (2011)
Visiting Researcher, Phillips Library, Peabody Essex Museum, Salem, MA (2009-2010)
Gunst-Wilcox Research Grant, Department of History, University of New Hampshire (2009)
Washington College Fellowship in Early American History, Boston Athenaeum (2009)
Helen Watson Buckner Fellowship, John Carter Library, Brown University [Declined] (2009)
Gilder Lehrman Short-Term Fellowship, New-York Historical Society (2009)
Paul Cuffe Memorial Fellowship, Munson Institute of Mystic Seaport (2008)
Steelman Fellowship, Department of History, University of New Hampshire (2008)