Jane Hughes
Professor of Practice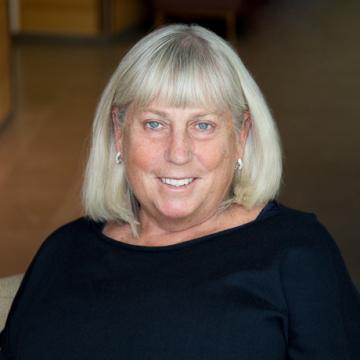 About Me
I started my career as an international corporate banker, specializing in foreign exchange markets, before transitioning to an academic and consulting career. I have consulted with governments and corporations on political and foreign exchange risk, especially in Latin America; and have lectured and written about these subjects for over thirty years. I co-authored a leading textbook on international banking, and my most recent book is Separating Fools From Their Money: A History of Wall Street Scandals. In the past few years I have turned my interest to social impact investing; I have worked with Social Finance, the Rockefeller Foundation, and the Inter-American Development Bank on developing innovative financial instruments to raise capital from private investors and deploy this capital to produce both financial and social value. I taught at two other Boston-area business schools before settling down at Simmons; I love my students and colleagues here, and feel that I have found a real home @Simmons!
What I Teach
@Simmons: Finance; Business and Government in the Global Economy; For Profit, For Good: Finance in the Service of Society; Financial Reporting and Analysis.
Simmons undergraduate: International Business
At other institutions: Globalization, Financial Reporting and Analysis, International Finance, International Banking, Issues in Business and Management (capstone to undergraduate business minor); Cases in International Finance; Global Economic Environment, Financial Policy (capstone to undergraduate business major)
Research/Creative Activities
Currently my research and consulting work focuses on social impact investing, i.e. putting private capital to work for both financial and social/environmental good. This means investing private capital with a social, environmental, governance, and gender lens as well as a financial lens. Most recently, I spoke at the Triple Bottom Line Investing Group conference in Stockholm, Sweden on the topic of Social Impact Bonds: Promise vs Performance.