Indra Guertler
Professor of Practice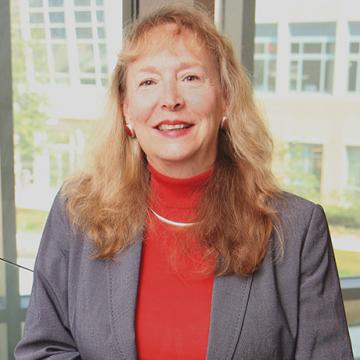 Education
D.B.A. University of Virginia
M.B.A. University of Baltimore
B.A. Albion College
About Me
While Dr. Guertler specializes in corporate finance, her management skills reach far beyond its boundaries. Many companies, both domestic and international, have benefited from her skills in consulting, program development, client management, and financial modeling. Through her own consulting company, Strategic Financial Performance, Dr. Guertler played an integral role in the development of management strategies for companies such as Siemens AG, Lotus Development, and several banks across the world. She is currently involved in senior level management development programs with Genzyme and the Dover Corporation. Guertler has over 30 years of teaching experience and has won the Kennedy Award for Teaching Excellence.
What I Teach
Undergraduate Classes
MGMT 260 Principles of Finance 
MGMT 311 Investments
MGMT 393 Financial Modeling
Graduate Classes
GSM 403 Foundations of Business
GSM 435 Finance
GSM 442 Financial Strategies
GSM 536 Investments 
MBAH 403 Foundations of Business
MSMG 403 Foundations of Business
Research/Creative Activities
Publications
"Accounting for the Glass Ceiling: The Path to Top Leadership," published in CGO Insights, May 2018.
Dissertation
Professional Affiliations & Memberships
2006-Present: SOM Admissions Committee
Board of Directors — Schoodic Arts For All (Schoodicarts.org)
---
Consulting Work
Dover Corporation: Dover Leadership Academy — A Management Development Program to Train the future Presidents of the Dover Corporation
Financial Leadership for Genzyme Managers — a management development program for senior Genzyme managers
In the News
Moderator — Socially Responsible Investing — To Profit with Principles
Speaking Engagements
Guertler, I. (2003, September). Women at Risk, Lessons for Educators and Professionals. Presented at Academy of Business Educators, unknown, Unknown.
Guertler, I. (2003, April). Confidence and Financial Performance for Women. Presented at Financial Education Association
Guertler, I. (2002, September). Women and Finance: The Roles of Professors and Managers in Supporting Success. Presented at Academy of Business Educators
Guertler, I. (2002, April). Women and Finance: The Roles of Professors and Managers in Supporting Success. Presented at Financial Education Association