Helen Guttentag
Professor of Practice of Education and Director of Clinical Programs and Undergraduate Education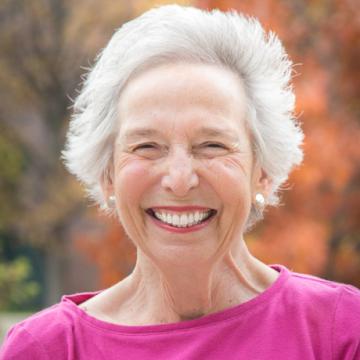 Education
B.A. Wellesley College
M.Ed Harvard University
About Me
Although I can't quite believe it, I have been at Simmons since 1978.  I was graduated from Wellesley College and the Harvard Graduate School of Education, and began my teaching career as a fourth grade teacher at the Driscoll School in Brookline, Massachusetts.  After taking some time off for children (I have two grown daughters) I re-entered public education and served for three years as the Assistant Coordinator of the Learning Disabilities Program in Newton, Massachusetts.  In that position I trained and supervised teachers who implemented a literacy program to children with learning disabilities.  After that I joined the Education Faculty at Simmons, where I taught the Reading and Language Arts Methods course, placed and supervised elementary student teachers, and led the seminar for elementary student teachers during their practicum semester.

In my life outside of Simmons I enjoy travel with my husband, and spending time with my daughter Cathy and her daughter, Leah Mei, who live in Houston, Texas, and with my daughter Karen, and her daughter Sydney, who live in Middlebury, Vermont.
What I Teach
While I no longer teach courses, my focus is on directing our undergraduate education program, placing and overseeing our elementary student teachers and their supervisors, advising both graduate and undergraduate students, and serving as the Simmons liaison and Licensure Officer with the Massachusetts Department of Elementary and Secondary Education (DESE).
Research/Creative Activities
Over the years I have initiated a number of new programs.  More than 25 years ago I developed the year-long internship program for our graduate students who wanted to spend the full year in the classroom, as opposed to one 14-week semester, and have a more in-depth clinical experience.  This model is now used in our general education, special education, and English as a Second Language Programs.
More recently I helped to design a special education add on program for teachers who already hold an initial teaching license and wish to add on the special education license so that they will be better prepared to serve learners with special needs in their classrooms. And just this past year I developed a dual licensure program for MAT students who want to earn their special education license while they are also preparing for their general education initial license.  Last year when we launched the program we had six students, and this year we have 11 students in the program, both elementary and secondary.