George Coggeshall
Adjunct Faculty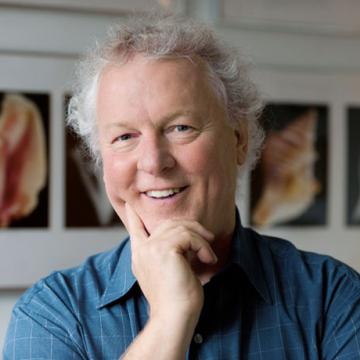 About Me
Dr. Coggeshall joined the Simmons University PT Faculty in 2008. He has more than 35 years of physical therapy practice with experience in a variety of settings. George's primary teaching responsibilities at Simmons University include Cardiovascular and Pulmonary PT and Physical Therapy Management. His background includes; Chair of the Bay State College PTA Program, Director of Rehabilitation Services at Massachusetts Respiratory Hospital and he has owned and managed a private practice. Dr. Coggeshall continues to actively practice physical therapy at the Brigham and Women's Hospital with a primary clinical focus of cardiovascular and pulmonary physical therapy. George's extensive professional service includes President of the Massachusetts Chapter of the APTA and he continues to serve as a national delegate to the APTA House of Delegates. George frequently lectures on topics such as state and federal advocacy, the PT/PTA relationship, and APTA history. One of his current projects is helping to develop a national virtual physical therapy museum. He is also a faculty member in the Cardiovascular and Pulmonary Residency Program at the Brigham and Women's Hospital, Boston and is an adjunct faculty member in the DPT program at Boston University.
Education
Doctor of Physical Therapy, Sacred Heart University
Master of Science in Physical Therapy, Boston University
Bachelor of Science in Biology, University of Rhode Island
License/Certifications
Physical Therapist License, Massachusetts
APTA American Board of Physical Therapy Specialization – Cardiovascular and Pulmonary Clinical Specialist Certification
What I Teach
DPT 772 Frameworks for Cardiovascular and Pulmonary Physical Therapy
DPT 743 Principles of PT Practice Management
I also give lectures throughout the curriculum on the American Physical Therapy Association, national and state legislative issues, advocacy and contemporary professional issues.
Research/Creative Activities
Dr. Coggeshall research interests include foundational understanding of units measure related to the health professions, diabetes management and Post-operative PT pulmonary care for thoracic surgeries.
Professional Organizations Membership
American Physical Therapy Association (APTA) 
Acute Care Academy

Cardiovascular and Pulmonary Section
Education Section
Health, Policy and Administration Section
Awards
Lucy Blair Service Award 2016, National APTA
Mary MacDonald Distinguished Service Award 2015, APTA of Massachusetts