Elizabeth Whitney
Adjunct Faculty in the Role of Section Instructor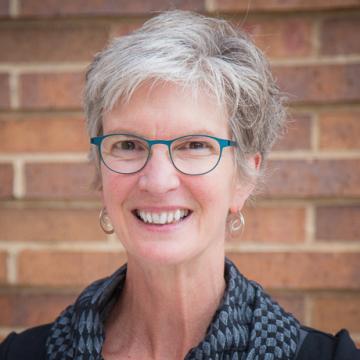 About Me
Elizabeth Whitney, MSW, LICSW is a full time faculty member of the Simmons School of Social Work in the online Master degree program, [email protected] She is engaged in all aspects of the program's field education department, including through curriculum development, training, and working directly with students and field department faculty. Most recently, Elizabeth designed and led development of the [email protected] Field Education Lab, an innovative course using simulations with live actors in an online environment. This full-term course helps prepare generalist students for internships.
Prior to joining the Simmons faculty, Elizabeth focused her career on integrating recovery-oriented practices into behavioral health services through design, implementation and leadership of innovative services; training and consultation; and development of tools and work processes to sustain changes in attitudes and practices. For almost 20 years, Ms. Whitney was an Associate Division Director/Clinical Director at one of Massachusetts' largest community behavioral health providers. In this role, she had the opportunity to develop new programs, lead teams, and supervise and mentor staff. Her experience includes comprehensive clinical, psychiatric rehabilitation, and support services for adults with behavioral health issues. She has provided training and presented at conferences in recovery-oriented behavioral health practices, including person-centered planning, trauma-informed approaches, shared decision making, clinical risk management, boundaries and professional relationships, and resilience for the behavioral health workforce. For two years, Ms. Whitney worked at a national consulting company providing training and technical assistance for several large-scale SAMHSA projects in the areas of employment services and substance use disorders; shared decision making in behavioral health; and care coordination in integrated healthcare settings. In 2015, she completed an intensive certificate program in positive psychology, which she tries to weave into as many aspects of her life and work as she can.
Area of Expertise
Community behavioral health services, mental health recovery, shared decision making in behavioral healthcare, clinical risk management.
What I Teach
Elizabeth teaches and is the course lead for the field education lab course. She advises students and supports adjunct faculty working with students for generalist and specialist year internship-focused field education courses.
Professional Affiliations & Memberships
Council on Social Work Education
Council on Practice Methods and Specializations 2019 - 2021