Catherine Dumas
Assistant Professor
School of Library and Information Science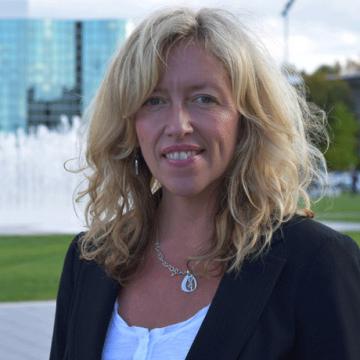 About Me
Catherine Dumas earned her doctorate in Information Science at the University at Albany, State University of New York. Her specializations are in Knowledge Organization and Management and Information in Organizational Environments. She has a MS in Information Science from the University of Albany and a BA from the College of Saint Rose, in Albany, NY. Her research is motivated by data generated by platforms potentially used for online collective action or digital activism. Using data mining techniques and online collective action theories her work is exploring the impact of new information communication technologies (ICTs) on the phenomenon of online collective action. 
Catherine Dumas - Curriculum Vitae
Research/Special Projects
Since 2014, Catherine's work has focused on the signing behavior of electronic petitions appearing on the Obama Administration's electronic petitioning platform, We the People. Her dissertation work builds on her earlier work, "Examining political mobilization of online communities through e-petitioning behavior in We the People" that was published in the Big Data & Society journal in 2015 that demonstrated that individuals signed e-petitions initiated during a one week period following the Sandy Hook tragedy in strategic ways to support their policy preferences regarding gun control. Her dissertation continues to explore case studies that involve a particular policy issue over time as represented through petitions initiated on the US platform, We the People. Ultimately, the significance of her findings contributes to the understanding of the efficacy and meaning of online political participation in contrast to traditional forms of political participation.
Catherine is also the Co-Director of the SLIS UX & Emerging Technologies Lab. Her research explores the usability of XR technology applications. She is also working on a project called 'VR-Dialogue: AI & VR driven Next-Generation Online Communication" where she and her colleagues are experimenting with the use of AI-supported next-gen online VR serious communication.
Professional Affiliations & Memberships
Catherine is very active in the Association for Information Science & Technology (ASIS&T) community and has held several leadership roles and served on a number of committees over the years. She is an ASIS&T New Leader Award 2012-2013 recipient. She is the current SIG III (International Information Issues) Cabinet Representative, a past committee member of the SIG Cabinet Steering Committee for ASISTand is a Co-Chair for Communications SIG SM (Social Media).