Benjamin Cole
Associate Professor and Director of Division of Social Sciences, Education, and Public Health
Political Science & International Relations
Economics
Education
Public Health
Sociology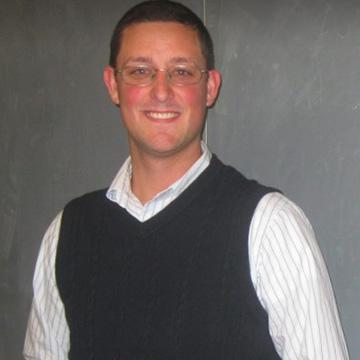 Education
PhD in Public Policy, 2011, George Mason University School of Public Policy
MA in Political Science, 2006, University of New Hampshire
BA in Political Science, 2005, University of New Hampshire
About Me
Serving both administrative and faculty roles, Professor Cole is committed to supporting and strengthening academic departments and graduate programs, promoting interdisciplinary and international teaching and research, and assisting colleagues in the pursuit and development of new partnerships and opportunities across traditional department, division, and college lines.
What I Teach
POLS 104: Introduction to Comparative Politics
POLS 217: American Public Policy
POLS 229: Comparative Foreign Policy
POLS 236: Political Novels
POLS 250: Democratization in Latin America
POLS 390: Senior Seminar
MPP 501: Public Policy Analysis & Theory
MPP 504: Methods of Public Policy Analysis
Community Engagement
Outside of Simmons, Ben enjoys spending time with family and serving the community of Kensington, NH, where he lives and grew up. He serves as a firefighter/EMT for Kensington Fire Rescue and Deputy Emergency Management Director for the Town of Kensington, and recently finished terms on the town's School Board and Board of Selectmen. He has degrees in political science from the University of New Hampshire (BA 2005, MA 2006) and a PhD from the School of Public Policy at George Mason University (2011).
Research/Creative Activities
Ben's scholarship, focused on state fragility, democratization, political polarization ("factionalism") and the overlap among them, bridges the gap between the academy, policymaking, and practice, and is driven and enriched by collaborations with undergraduate researchers. His recent book on factionalism, Democratization and the Mischief of Faction, was published by Lynne Rienner in 2018. Much of this work, particularly the crafting and distribution of new cross-national governance metrics, is supported by the Center for Systemic Peace, where he has served as a Research Associate since 2011. Prof. Cole enjoys leading teams of student researchers, redesigning and teaching new classes, and talking with students about life and career plans, and has recently designed and authored a suite of web-based immersive media activities and data-driven issue explorers for introductory political science texts published by Oxford University Press.
Publications
Selected Recent Publications
Benjamin R. Cole. 2018. Democratization and the Mischief of Faction. Boulder, CO: Lynne Rienner.
Monty Marshall and Benjamin R. Cole. Global Report 2014: Conflict, Governance, and State Fragility. Vienna, VA: Center for Systemic Peace.
Professional Affiliations & Memberships
New England Political Science Association
American Political Science Association
Midwest Political Science Association