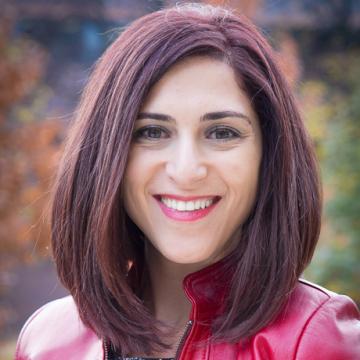 About Me
Areen Shahbari is a social entrepreneur, a business consultant, and a lecturer on entrepreneurship, strategic management, marketing, and effective communication at Harvard University Extension School and Simmons School of Business. Shahbari is also an instructor in the Harvard Division of Education Professional Development Programs, teaching marketing and entrepreneurship. She provides consulting services to local and international entrepreneurs and entrepreneurial companies, leads travel courses that focus on women's leadership and entrepreneurship, serves on business and entrepreneurship panels, and leads workshops and training on networking, negotiation, entrepreneurship, communicating across cultures, and persuasion. Shahbari has taught in the United States, Chile, Jordan, Palestine, Morocco, Turkey, and Mexico. She is also the chief executive officer of Cactus Int., a company that she founded in 2013 to promote women entrepreneurship in the Middle East and North Africa regions.
Prior to her teaching and entrepreneurial career, Shahbari worked in the media industry for ten years as a journalist, television programming director, and television host. She hosted six television shows and interviewed hundreds of professionals.
Shahbari received the 2016 and 2017 Simmons School of Business Master's in Management excellence in teaching award. She is fluent in three languages, holds a BA in psychology and communication, and an MBA in entrepreneurship from Simmons School of Business, where she was a Fulbright scholar.
What I Teach
Graduate Courses:
MBAO 601 Business Plans for Entrepreneurs and Intrapreneurs
GSM 570 Travel Course to Chile
GSM 571 Business Plans and Proposals
GSM 572 Communicating Across Cultures 
MSMG 408 Strategic Management and Marketing 
MSMG 433 Strategic Communication and Organizational Change
Undergraduate Courses:
MGMT Travel Course to the UK
MGMT 250 Marketing Management
BOS 101 Boston's Women of Color Entrepreneurs